This Fort Wayne based business and their website is the 3rd in a series suggested to me by my oldest daughter Rachael, who with her husband Brandon are expecting a daughter next month.
Both Rach and her B are investigators and researchers by nature even though they have very different and complimentary personalities.  Check out todays discovery from Rachael by clicking on the pic below.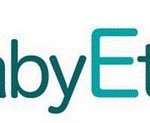 Scott Howard aka ScLoHo has 25+ years of experience in marketing , advertising, media and works directly in the radio and digital world from Fort Wayne, Indiana.  Contact him at Scott@ScLoHo.net or 260.255.4357.