Nearly every business wants repeat business, even the funeral industry.  No, they don't want to bury you more than once,  but they want your entire family, when each person dies.
But this story is about a true life story from a week ago, and no one had to die.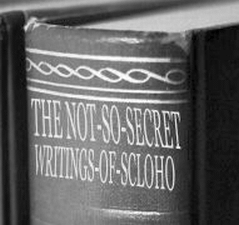 Last summer, my wife and I each bought new glasses.  I was having problems with the frames recently and was getting inwardly upset because they were less than a year old.
I decided to stop into the national eyewear chain that I bought them from and see what they would do.
Monday at lunch time, I drove to their office where the receptionist greeted me as soon as I walked in.
She was wearing a name tag so I addressed Lisa by name when I told her that the glasses they made for me last summer were "deteriorating".  Yes, I said deteriorating.  And I spoke calmly.
I removed my glasses (slipped on my prescription sunglasses so I could still see), and showed her how the plastic markings were bubbling and starting to flake off.  I told her I thought I bought them in June or July.
She asked for my name, found me in her computer, told me it was August and then proceeded to see if the frames were still in stock.  They were and she said they would replace them and double checked my phone number.
I said, "you're just going to swap out the frames and use the same lenses, right?"  Lisa said, "No we are going to make everything new again.  It will take 7 to 10 days and we'll call you when they arrive."
With that I was on my way to grab a quick bite and continue with my workday.
Here are 3 ways to keep customers:
Treat them with respect.  Lisa didn't have any idea who I was when I walked in the door.  When she learned I has an unhappy customer, her attitude didn't change, she gave me the same level of respect as if I was about to spend $1000 on eyewear.
Empower your employees to take care of customers without jumping through hoops.  Lisa didn't have to ask for a manager to talk to me about my problem.  She didn't ask for my receipt or ID or anything.  Her focus was on solving my problem.
Go beyond the minimum.  I was expecting to have to be told that I could buy new frames.  Instead, Lisa told me that they would replace them at no charge.   I was ready to to fight to get new frames free.  That was my minimum expectations.  Lisa is going beyond the minimum and getting me a completely brand new set of glasses, including the lenses without my asking.
That visit during my lunch break took less than 10 minutes.  I then went to a neighboring Fast Food joint to get a salad.  There were about 5 places and I picked one.  5 minutes later, I walked out.  Without a salad.  They lost me as a customer.
Why?  They were busy but also fully staffed.  I counted 12 employees.  Some were working the drive thru, others were cooking, one was pushing a mop bucket.  Several were standing and talking with each other about their weekend, or something.  None of them came to the counter to take my order. Not a single employee.  I said they were busy, the ones working were focused on the drive thru, but no one even glanced at the counter.
I walked next store and was greeted by two employees at this other fast food joint who both welcomed me and took my order.  60 seconds later, I was eating my salad.
What's the one way to lose a customer?
Ignore them.  Just pretend they don't exist.  And they pretty soon they won't.  Your former customer will give their money to your competitor.  Just like I did.