Yesterday I mentioned using LinkedIN, Facebook and Twitter as Sales Tools.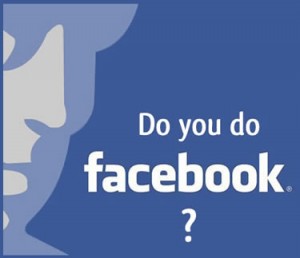 Today, I'll share an overview of how I use them.
Things to remember:
Each Social Media platform is different.  Don't auto post the same stuff on each of them.  LinkedIN is a professional networking tool.  You want to present your professional self on LinkedIN, not your weekend at the lake drinking pics.  Fill out your profile completely take some time to tweak and add additional stuff every few months.  You can also add updates and write articles that appear on a LinkedIN newsfeed.  Join a few groups.  Be both professional and social.
Facebook is the grand-daddy of social media platforms and I used to avoid it because like some of you I was frustrated by the continuing changes they would make.  Then in 2012 when I worked fulltime in social media, I dug in and studied Facebook for business and began using it more and more personally.
Twitter has been my personal favorite social communication tool.  But for business, I give it mixed reviews.
What to post:
With my personal LinkedIn account, I will share an update between 2 and 4 days a week.  Sometimes it is something I wrote, other times it is something I found online.  Some of the folks I am connected to are posting multiple times a day and to me that is just annoying.
Facebook.  I post once or twice a day. Recently I found a plug-in that allows me to auto share on Facebook, Twitter and other social media platforms when ever I publish a new article on my own website.  This is not the same as autoposting the same stuff, because I am sharing links, not the entire content.  At least that is my story.  Also I share plenty of personal and fun stuff too so I'm not cramming business self-promotion stuff at my friends all the time in their newsfeeds.
Twitter for me is fun.  A few years ago I was in a debate about whether a person needed two twitter accounts, one for personal stuff and one for business.  For me, I've only had one and that is because I am my own personal brand, even though I work and get paid by another company as their employee.  I am myself.  And I don't speak for my employer.  Interestingly however, I have permission to write and share some inside information about my job and employer.  This was not the case when I worked for another media company.
So what about you? Are you being social?  Do you use these 3 platforms I mentioned?  What others are you actively using?  Do you mix business with personal on Facebook and Twitter?
Your comments are always welcome.