Face it.  Every business needs customers.
And every business will need new customers.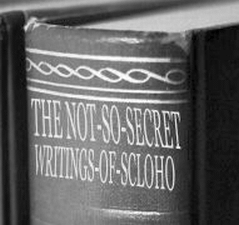 Customers are the ones that spend their money with your business.
Your business needs money to operate.
You will lose some customers, it's okay, all businesses have attrition.  Some more than others.  I was speaking with a company this month that sells 60% of their stuff to new customers every year.
This is why you need to invite people to do business with you.
Not just once or twice, but over and over again.
People will not buy what you have to sell them until they need or want it.
That's another reason to invite all the time.  Each person has their own timetable with a few exceptions, like Christmas trees and Halloween costumes.
This concept of inviting people to do business with you is the concept I use when talking to people about advertising.
In it's basic form, advertising is simply an invitation you pay someone to send out to potential customers.
And remember what we said at the beginning?
Every business needs customers.
In the days ahead I'll focus several articles on invitation options I have to offer you and your business from my company, Federated Media including my radio stations, WOWO and others in Fort Wayne, along with our Federated Digital Solutions.
I'll also give you a lay of the land of other options so you will be better informed about how to get new customers.  It will be fun and informative.  Anytime you have any questions, or want help inviting new customers to your business, just ask me.