When you hear the word, 'Free", does it attract you?  Or does it decrease the value of the product or service?
Let me put that into context.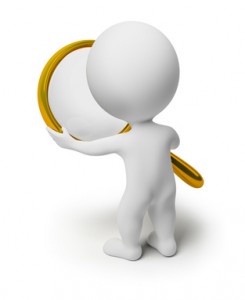 A friend of mine announced that he was going to stop offering free consultations.
This man is not a lawyer, or a doctor, or an auto mechanic or plumber.
He fixes computers.
Here is what he put on his website last month:
Over the years I have met with many potential clients to discuss their situation and how I can help them.  I usually don't charge for these meetings, but as I look back a lot of time was spent.  During the meetings I give them advice and ideas which I usually don't get compensated for.  I'm going to stop giving away this advice and information and whenever I meet with someone, it's billable.  When I was working for another computer service company one of the owners said something I've never forgotten. He said he was tired of meeting for free with people.  From that point on, all meetings were billable because his time was valuable.  What are your thoughts?
What does that say to you?
Is this a wise move or is there another issue that needs attention?
I believe it's a time management and expectation management issue.
See it really doesn't matter what your profession is, you have a limited amount of time each day, week, month, year.
I know professionals who offer free consultation for one purpose:
To determine if a paid relationship is needed.
That determination comes from both parties, the professional and the potential paying customer.
Lawyers need to know if the person has a valid case or need.  I used one last year and our initial conversations, in his office were free.  When I asked him to prepare a document, I was charged a reasonable fee.
Doctors usually don't offer a free office visit because they prioritize their time in the office for paying patients.  Many docs do offer free services at a time and place of their choosing.
Auto Mechanics may or may not charge for a consultation.  Depends on if you are asking a question or if they need to open the hood and run some tests.
My experience with plumbers has been mixed.  I had one company send out one of their crew after I explained in detail what the problem was, and the plumber they sent was not qualified to do the work and didn't have the tools on his truck to do the job. Yet they wanted to charge me for his visit which was worthless.
On the other hand, I have had exceptional service from another plumber that went above and beyond to fix our issue and showed us ways to save money including ways to avoid having to call him back!
My computer fix it guy friend I have known for 10 years and have seen his business grow. What he really needs to do is decide what he will continue to do for free and what he will charge for.  He needs to manage his time so he is putting his highest priority on paying customers and still has time to help others unless he doesn't want new customers.
That's a dangerous decision to make. The one where you decide not to take any new customers.  Instead you usually need to decide which new customers to take on.
I'll share a couple examples from my life.
In the radio advertising world, there is a lot of work that is done without direct compensation. For the most part, advertisers only pay for the actual air time and not the creative process or the time devoted to creating the ads or campaign.  For example, I have an advertising partner that pays for the 30 ads they air on WOWO each week, but not the meetings and planning that takes place to create everything.  It's simple.  We contract for the number of ads and they get a bill for the airing of those commercials.
About 10 years ago, I had a client that wanted to see me every Wednesday at 2pm to discuss the next ad and also hand me a check.  When I had the time, this was fine, I thought.  But the reality was this client was nearly an hour from my office and the 45 minutes we met each week was really about 4 to 5 hours of my week when you factor in the work I did back at the station to get their ads updated after the weekly meeting.
Taking care of this client was simply taking too much time each week and I needed to fire them unless I could increase their value.  I took the time to see if we could help them in other areas that they would spend more money by running more ads with me.  Nothing.  I attempted to get some additional business from referrals that they knew. Another nothing.
I didn't really fire them and pull them off the air.  Instead I gave them to a newer sales person on our team who wasn't as busy so I could focus on higher paying clients.
Fast forward to today and what I do at WOWO and Federated Media.  Part of the process I and my other WOWO sales team members go through is a consistent evaluation of our on-air advertising partners.
The top 25% in terms of annual spending are labeled Keys.  It has been shown that this 25% are responsible for at least 75% of the revenue.  We go through a process of qualifying potential advertisers to see if they will fit the profile of those in the top 25%.
The businesses that spend the most or have that potential are going to get the most attention because they have earned it.
Now before you go wacky on me and say what about the little people… It really doesn't take much to rise to that top 25%.  If a business is not willing to invest in themselves to qualify then there are 3 possible scenarios:
They are new and small.  They may need to grow a bit before they are able to invest enough to be a Key Account.  Often times we can still help them with some marketing options but sometimes they are not ready for a paid advertising program.
They are events.  Like a concert or a festival.  There is a limited amount of what we can do because they are in a short-time span or seasonal business.
They don't understand the importance of having a marketing strategy that includes human relationship principles.
That last one, number 3 is where I spend a lot of my time.  I actually help businesses develop a marketing strategy.  This is different from an advertising strategy but they overlap.
I will devote hours working with business owners helping them develop a plan for marketing that is strategic and customized just for them.  The very last step is to decide which advertising mediums to use.
This is what I offer for free. I decide who to offer this service to.  Some folks are amazed that I do this.  A friend of mine asked 3 times if I would be willing to do this and each time I said yes.  She was used to paying an advertising agency for these kinds of services and being charged by the hour for everything, or paying a retainer.
That is not the way I work.  I actually have time in my schedule devoted to this free service.  It is how we discover if I can help you when you want to spend money advertising.  It is the way we build a trusting relationship.  Not by charging you first, but by this method.
I've gone on long enough for this article, want help?  Contact me.