It's Sunday morning and my brackets are blown as I type these words.
And as this is published on Thursday, March 26th, 2015, the Sweet 16 is about to begin.
There is big money riding on the 68 teams that made it to the play offs and there is no way to determine who will be in the final game April 6th.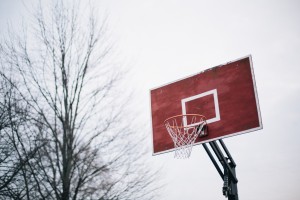 Sure, we know it will be one out of 16, which is better than one out of the original 68.  But there is no way to know until the final minutes or seconds of that last game, who the winner will be.
Marketing and Advertising is much more predictable and manageable.  Consider the number of work hours (productivity) that is lost to employees watching these games instead of working.  Consider the amount of brain power used to analyze the placement of the teams in the brackets to determine who to pick as the winner in each game.   Got a number (of hours)?  Now double it because besides the hours spent during "work time" there is an equal amount or greater spent during non-work time.
Odds are this  X number of hours spent on March Madness by your company is greater than the time spent on marketing and advertising planning and follow through.
While there are some Cinderella stories of college basketball teams that beat a team they were supposed to lose to, that doesn't happen in business unless there is a strategy and tactics that are followed after creating a marketing plan.
I've got some good news for you.  Your business success is not like this tournament where it's one and done.  You don't need to beat everyone else.  You just need to invest some time and effort to becoming the best YOU.  And then use predictable and trusted formulas to market and advertise your business.
Contact me if you want help.