It's the eve of my birthday.  It's also what has been dubbed #TBT or #ThrowBackThursday where you share something from your past.
I went to the ScLoHo archives of 2008 and found a story that I'm updating for 2015: 
Relationship Based Personal Marketing
This is a personal story.
In 2003, I returned to the world of advertising after a sabbatical in plastics, publishing, and automotive manufacturing.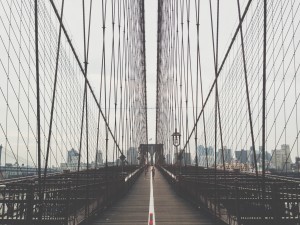 I was back in my home town, having returned to Fort Wayne in 1998, but when I joined the group of radio stations I worked for in 2003, I had never done radio sales in this town. My previous experience was in Detroit.
So, I needed to meet business owners and decision makers. I did what most people did. Grabbed the Yellow Pages and started calling to make appointments. Not much fun.
So I hit the road and knocked on doors to schedule appointments. I was better at this.
But after about 6 months with moderate success, I came across a local electrician that had a small informal networking group and he asked if I would come and speak to him and his friends.
A few days later, after being introduced to the room of business owners, I did my stuff.
Except it wasn't exactly what they were expecting.
They thought I was going to tell them all about my radio stations and try and sell them on radio advertising. Instead I gave them something they could use right away.
I talked about marketing.
I talked about their telephone.
I talked about what their customers wanted when they called.
Together we discovered that this small group of business owners could increase their business by 20 to 50% if they just changed their phone habits, so that they would be easier for their customers to do business with.
Later some of those business owners came to me for more advice on marketing and advertising and some spent money with me on my radio stations. All of them remain friends.
A few months later, I was invited to be a guest at a B.N.I. Networking group. This was a very well organized and committed group of business professionals and I joined this group and was a member for 3 years until other commitments prevented me from attending.
Over the years I have served on marketing committees and boards for non-profits and recently joined another one.  I work with an outreach ministry of our church to help those in the neighborhood that the church is located in.   I have been active with a Social Media & Marketing Breakfast for several years.  For awhile, we also had a Fort Wayne Friend-Up gathering that met monthly that I helped coordinate.
Basically I live my life to help others and serve.  This website that you are reading is not something I get paid to do.  I just enjoy writing and sharing.
I now divide my time to between giving and serving; and selling. Oh, I still do prospecting, and with the current economy that is just as important as ever. But I find that the relationships that began a few years ago by my giving have been stronger than those where I was just selling.
This year I joined another B.N.I. networking group.  Not to generate new business directly from the other members, but to be a resource.
When I joined WOWO Radio and Federated Media in 2013,  I started by contacting people that I knew and simply told them what I was doing.  I invited them to do business with me, but not in a pushy, salesy way.  More like a consultant.  I've been blessed to learn from so many business people over the years and I am always learning more.  I simply want to help others be successful with their advertising and marketing.  My purpose hasn't changed since I spoke to those small business owners in 2003 about how to answer their phones to generate more business.
This is my marketing plan and it works. I urge you to develop a marketing plan that involves relationship building through giving and serving and see how it helps you too.  As I often sign my emails, Here to help,  and Here to serve,