Every once in awhile, all of us get a whiff of something that is, let's say…unpleasant.
Maybe a dead animal, a skunk, or some leftovers that you left in the back of the fridge and forgot about.
There's those "bathroom smells" that no one talks about.
One of the worst things you can do when there is an unidentifiable smell is ignore it.
Over the weekend a house went BOOM.
I first heard about it on Twitter from Caleb Cook.
Caleb is digital content director/news editor at The News-Sentinel.
He shared a couple of pictures including this one: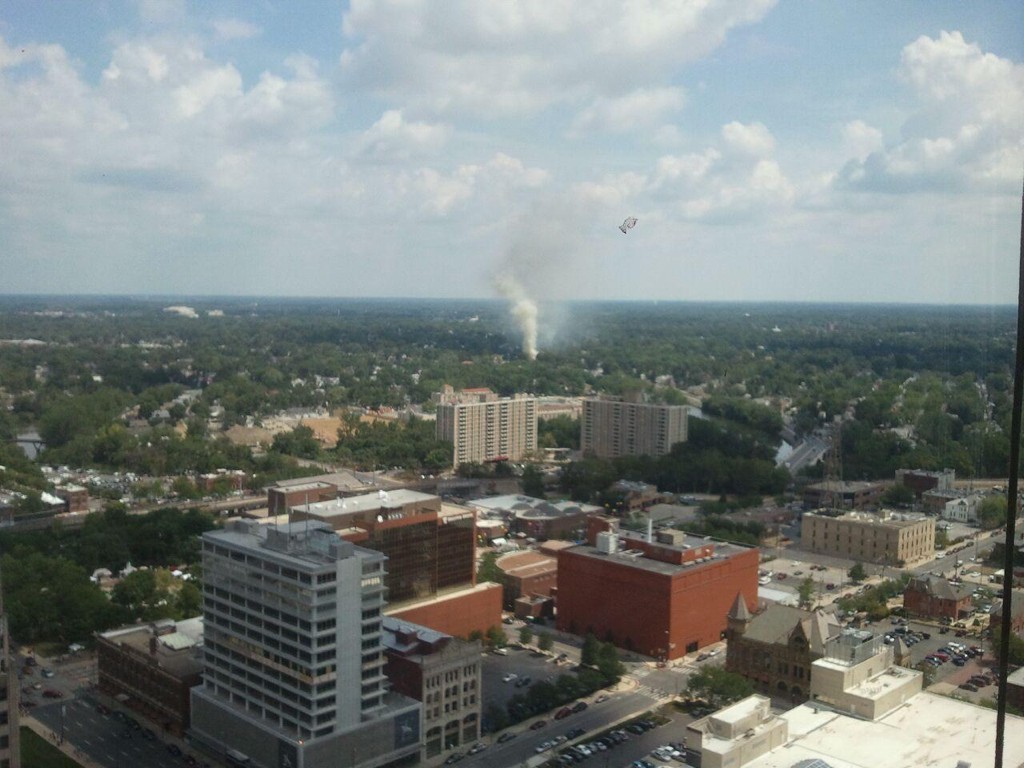 This shot was from the 23rd floor of a downtown Fort Wayne office building.
Then there was this picture at the scene afterwards: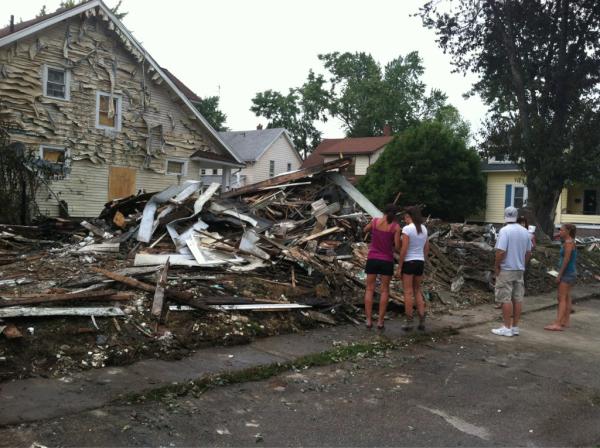 (Both photos are from Caleb's Twitter Feed)
The presumption was this was due to a gas leak according to the News-Sentinel story.
What caught my attention in the news paper story was one of the residents of the home who was not home when the house blew up "… had woken up to a smell and was going to light a candle to get rid of the odor, but didn't."
The Northern Indiana Public Service Company is our gas provider.  From their website:
In its natural state, natural gas is odorless and colorless. For easier detection of gas leaks, NIPSCO adds a distinctive "rotten egg" scent to natural gas. If you notice this odor, immediately take the following actions:

Do NOT light matches, turn electrical switches on or off, or use a telephone in the building.
If you smell gas inside your home or business, get out immediately.
From a safe place, call NIPSCO to report the leak at our emergency number 1-800-634-3524 24 hours a day.
Remain outside until NIPSCO can send someone to check on the source of the odor.
Better to be safe than dead. Be sure that all of your friends and family members know about this too.