Where Can I Get A 17 to 1 Return On My Investment?
Recently with all the ups and downs in the market, mostly downs, I received a note from my broker not to worry,  all will be okay.
That's great, but I'd rather have someone tell me how to earn money instead of lose it or gamble with it.
Another email I received this month, told me how, IF I OWNED A BUSINESS.  And the answer is one I have seen play out repeatedly over the years… Advertising on the radio.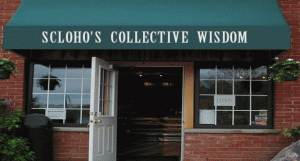 Before I share the details, I invite you to talk with me about learning how we can might be able to create a real return on your investment.  I'll be honest with you and tell you what you need to know, not just sell you stuff.  I may decide NOT to sell you anything, that's a story for another day.
Here's the article that mentions a 17:1 ROI using radio as an advertising medium (from Marketing Charts):
Radio ROI Compelling Advertisers
by Jack Loechner
According to a recent Nielsen "sales effect study," examining radio's return on ad spend in four retail categories, every dollar spent in radio advertising could generate up to $17 of revenue from listeners exposed to ads from department stores, home improvement stores, mass merchandisers and quick-service restaurants. Hispanic consumers led all categories measured in total spend, and drove increased sales ranging from 9% to 49%.
The study found that, while new digital formats are capturing headlines, traditional formats, specifically radio, could give advertisers the returns they want, says the report.
Combined data from Nielsen's Portable People Meter (PPM) panel with Nielsen Buyer Insights credit and debit card data, radio exposure positively affected bottom-line sales and drove new, valuable shoppers for each category studied…
Carol Edwards, senior vice president, media analytics, Nielsen, concludes that "… reaching 93% of all U.S. adults every week and playing a leading role in consumers' purchasing decisions, radio has the ability to positively impact campaign results… "
Weekly Reach of Devices (% Of U.S. Population)
 

Age Group

Device

All Adults

18-34

35-49

50+

TV

87%

76%

90%

93%

Radio

93

93

95

91

PC

54

49

63

54

Smartphone

70

80

81

56

Tablet

33

42

49

22

Source: Nielsen, October 2015
For more info, contact me Scott@WOWO.com or 260-255-4357
Scott Howard aka ScLoHo has 25+ years of experience in marketing , advertising, media and works directly in the radio and digital world from Fort Wayne, Indiana.  Contact him at Scott@ScLoHo.net or 260.255.4357.