Last weekend my son Josh was part of a team of Ice Sculptors that participated in the annual Zehnders International Snow Sculpting contest in Frankenmuth, Michigan.
This is the 2nd year that Josh along with George and Charlie have entered and this year they won the People's choice award in the Single Block Category.
Josh is featured around the 24 second mark in this video:
Here's pictures of their sculpture I snagged from the Zehnders website and from Facebook.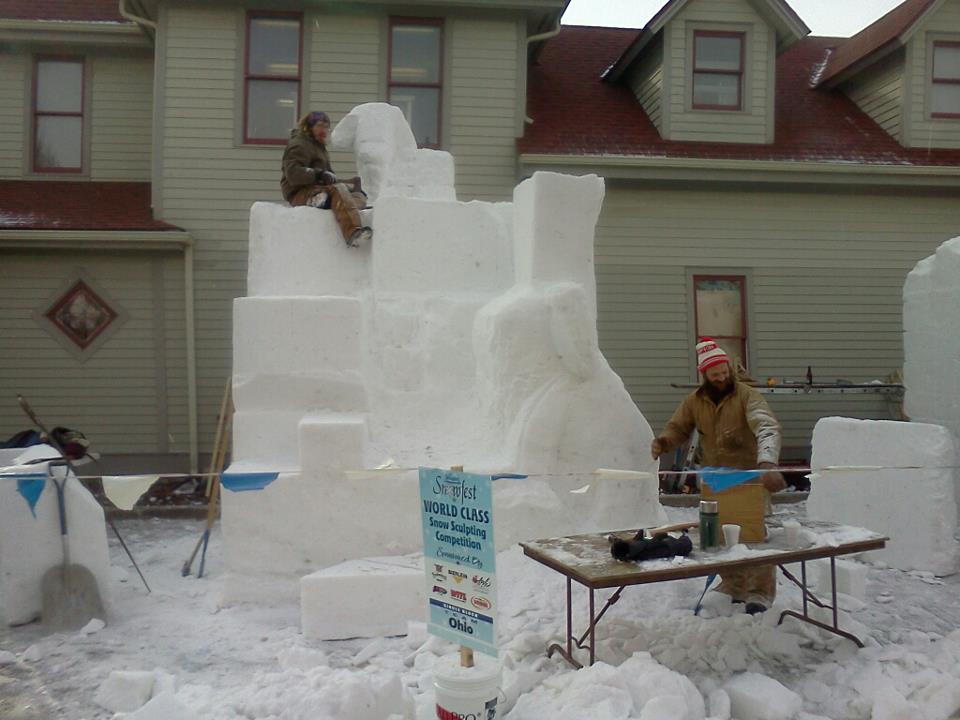 They competed with teams from across the USA and Canada.  Congrats again!
Signed, One Proud Dad