The month of March has been an interesting one in Indiana in a surprising way.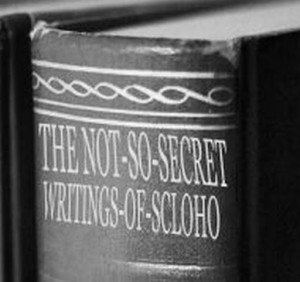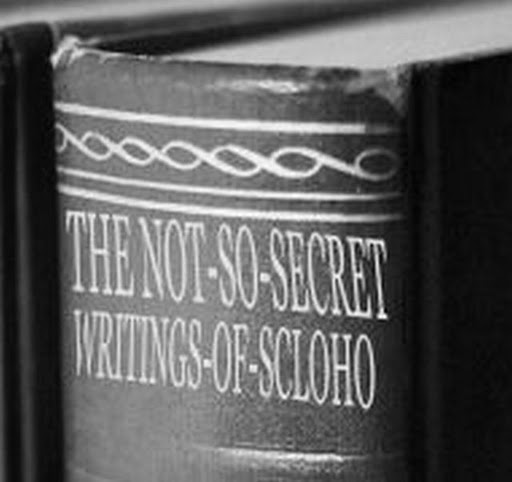 I'm not referring to March Madness, the N.C.A.A. basketball tournament that saw several Indiana college basketball teams rise and fall.
Bad Public Relations sort of snuck up on a lot of Hoosiers when the state government overwhelmingly passed their version of the Religious Freedom Restoration Act and our Governor signed the bill.  It will be the law of the land beginning in July.  Unless it is upheld in the courts.
The Bad Public Relations part of this stems from the press coverage that opponents have generated that has been picked up by not only local media but the national press.
The opponents to this bill/law say it means Indiana will now discriminate against people because of their sexual orientation.  Those in favor of this bill/law say it means the state and local governments can not force anyone to do business with someone else if it violates or compromises their religious beliefs or values.
I'm not going to dig into who is right and who is wrong.  But clearly this is a public relations nightmare that the elected Indiana government leaders were not prepared for.
Angie's List, and Salesforce are two companies that have declared that they are changing their business practices or plans because of this. Possible lost jobs and a bad public image was not what the elected leaders where trying to accomplish.
We will see how this shakes out.  In the long run, I predict it will be a hiccup in the continued growth in Indiana.
In the meantime, my question to you is what kind of bad public relations nightmare is lurking in the background or the future for you or your business?
I have seen numerous times where an editor or reporter presented a story that was either one sided, biased, or simply edited to fit time and space constraints that the result was not positive for the business.  Whether or not they had "an agenda", the story hit the papers, or the internet and spread.
Most of these are harmless, but if it goes viral, what next?
I want to leave you with an example of what to do.  Scott Wise is the owner of several Indiana eating and drinking establishments.  Last week he sent an email with a link to his website.  
Here's what he says,
MY OPINION ON SB101
I have been asked my opinion about the "Religious Freedom Bill" SB 101 (https://iga.in.gov/legislative/2015/bills/senate/101) and I thought to myself, "I am the last person that should be giving their opinion about governmental politics, I mean, have you seen the stuff I tweet after 8 pm?"  And, then I thought about it more and I thought, "You know what, I'm exactly the person that should give my personal opinion about this topic."
I'm a business owner.  I'm a role model for 4 children, many of my employees and I hope for even some in the Indiana community.  I love God and Jesus and am a born again, 3 years removed, baptized Christian.
I employ over 1300 people in the state of Indiana. Several of my employees are openly gay, proud and happy which include hourly, employees, management and corporate executives.  Most importantly, I consider all of them my colleagues and even more so, my friends.
I have no idea how many other people I employ are gay and I don't really care.  On the flipside, I also have no idea how many are straight.  Why should I?  I have no idea how many of my guests are gay, or Jewish, or Indian, or any other descriptive demographic status that is utterly unimportant in running a business, nor any of my personal business.  I am trying to teach my team to simply give excellent customer service to a guest that pays our wages and allows us to have a job.  The ONLY thing I would ever ask from our guest is that they treat our restaurants and our staff with the same respect, politeness, courtesy, etiquette and manners that we should all hold each other accountable to as human beings, not just restaurant employees and guests.
I'm definitely not perfect.  God knows I'm full of flaws and life mistakes.  I'm not a scientist or a theologian or a chemist or a doctor.  I guess, at the end of the day, I'm just a boy that had 2 parents that loved him very much and raised him to love others with his full heart.  Treat others with respect.  Treat them as you would want to be treated.  ("Do unto others as you'd have done to you.")  And, who are any of us to be judge and jury about someone else?  That position is held by one person, our Heavenly Father.
Isn't the skin around our bodies simply the beautiful wrapping paper that hides all the stuff that looks the same in each one of us?  Blood, bones, muscles, brains and DNA that shapes whom we are…  I believe this "Love Has No Labels" video says it all perfectly:  https://www.youtube.com/watch?v=PnDgZuGIhHs
I hope that our Indiana politicians will reconsider their stance on SB 101.  I have built many friendships and relationships from our Gen Con gamers that have tweeted me asking, "Scotty, what is your position on SB 101 – we are developing a list of places that we will support WHILE the conference is still in Indiana.  We hope your politicians make the right decision to overturn SB 101."  I do too, friends.  I do too.
Last week I was a guy tweeting about farting in public.  Today, I'm a father, a Christian, a businessman, a role model, and a human being telling YOU, my guest, I will always respect your choices and will never ask you to leave my restaurant because of your race, religion or sexual orientation.
God bless Indiana,
As I completed typing this, I just read a news release from the IBJ saying that Governor Pence has just signed SB 101 into law.  I sure hope that fellow business owners understand that just because they "CAN" doesn't mean they "SHOULD."  And, I hope that the Gen Con organizers and others around the U.S. understand that this policy will never sway the business owners in the city of Indianapolis from continuing to offer genuine Hoosier Hospitality to everyone that enters our businesses, equally, fairly, justly and lovingly.  Please don't let our politicians affect your decision to support our state, community and small business owners, like myself.