Last month I was meeting with someone who was trying to describe his business in 10 minutes and it reminded me of an exercise I do regularly.  Narrow down your words to hone in on what makes you … you.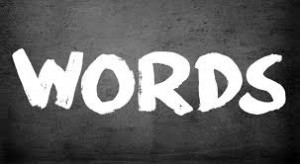 In my business, the radio advertising business, commercials are 60 seconds long, max.  Actually several of my advertising partners use messages that are less than 15 seconds.
Here's a small challenge for you: Sum up what you do into as few words as possible.
Every Wednesday I meet with 40 other business leaders and owners for breakfast and to help each other build our businesses.  It's the Fort Wayne Chapter of B.N.I. Ten years ago I was a member of another B.N.I. chapter that had about 25 members and we struggled at times to get everything done in our 90 minutes together.  Not so with this chapter.
We meet at 7:30 and end at or before 9am. Our first 15 minutes are spent grabbing breakfast and getting settled in, but at 7:45am when our meeting starts, it takes a good 5 to 10 minutes to do introductions and have an educational presentation.  With 40 to 50 members and guests we each have 45 seconds to stand up and talk.
After all the 45 second presentations are over, one member has a 10 minute presentation followed by another round of everyone standing up for 10 to 30 seconds, one at a time and passing referrals, thank-yous and then a few more closing comments and we are done.
Can you present yourself and what you do in 45 seconds?  How about 30 seconds, or 20?
I was talking with a co-worker and told him, I have it down to two words. Want to know what those two words are that accurately describe what I do?
Connect People.
Or to put in a complete sentence structure:
I connect people.
Notice that I did not go into all the details of who, how, or a number of other questions.  I have simply boiled what I due to two words.  Connect People.
When someone asks me what I do, I can simply say, "I connect people."  This often leads to a conversation, which is much better than giving a sales pitch.
Are you ready to take the challenge and sum up what you do in as few words as possible?