Today, I'm going to talk to you from my generational perspective and I have one question for you:
Do You Want Our Money?
I am a young Baby Boomer.  I am also a WOWO Radio Listener.
And I work for WOWO in the advertising sales department. That means I am the dude you can talk to about buying advertising for your company on WOWO.  You can email me directly at my work email.  It's Scott@WOWO.com
But the rest of this piece is about me and my generation, the Baby Boomers.  I just read an article from Mediapost that says that too many businesses are losing out because they are ignoring the Baby Boomer Generation with their advertising.
As a member of that age group and one that also deals with requests from advertising agencies, I totally agree.
First of all, let me set the stage with some facts from the Mediapost article and elsewhere.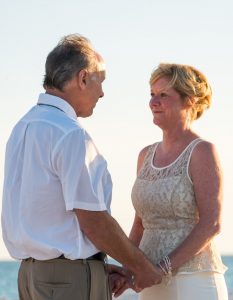 The Boomer markets (those between 53 and 71 years of age) are comprised of approximately 78 million customers.
That is the biggest demographic group (age wise) in this country. It's also the group that is spending the big bucks that younger generations wish they had to spend.
According to a Pew survey, Boomers are outspending every other affluent category by $1 trillion per year. It was predicted that annual spending would exceed $4.6 trillion per year by 2015, and it has. The aging Boomer customer is today's target population and, even more so, tomorrow's.
The Mediapost article talks about the digital disconnect:
Seventy percent of all Baby Boomers surf online. It's estimated that those 50 and up spend more than $7 billion every year in online purchases. Several media surveys discovered that approximately 17% of all those surveyed in the 45 and over age groups believe that online advertising is intended for them.
Look at those numbers for a second.  70% of all of us Baby Boomers surf online.  That includes the retired ones, by the way.  But less than 20%, the number I quoted is only 17% of Boomers believe online advertising is intended for them.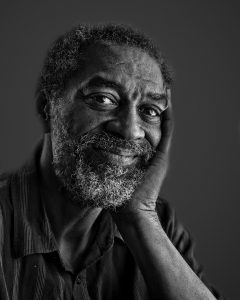 This is a wake up call to anyone under the age of 50 who is responsible for advertising and marketing.  I don't care if you run your own business, your parents business or work for an advertising agency…  you need to pay attention and understand there are a whole helluva lot of people over 50 that can make you successful if you simply invite them to spend money with you instead of ignoring us.
A few more quotes from the Mediapost article:
Be willing to change your frame of reference (paradigm shift). Don't let "Boomer customer myopia" interfere with an intelligent approach to improving Boomer customer satisfaction.
In other words, the first step is recognizing the opportunity that I'm talking about and be willing to adjust your marketing tactics to invite Baby Boomers to spend their money with you.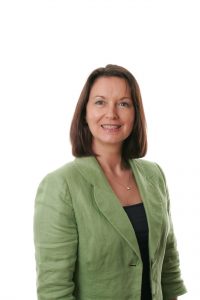 Avoid using the age of target markets as the determining factor… Use your knowledge of life stage changes to determine your approach to service and marketing communications improvement.
I'm going to share with you what they mean regarding Life Stages in a second.  But first a couple of words on how I can help you.
In the digital world, I have been advising companies for the past dozen years on how to improve their ability to be found with some basic Search Engine Optimization practices that remain relevant.  I even stepped away from the radio world a couple of times to work full time in the web and social media worlds.
Today, along with connecting you with Baby Boomers via WOWO radio, I also have some proven digital marketing solutions that I can offer through the Federated Digital Solutions division of Federated Media.  I saw proven because I have the data to show the results and we can talk about how to create a custom digital solution for your company if that is appropriate.
And then there is the mighty 1190 WOWO radio.  Now over 90 years old as an AM radio station with one of the biggest audiences in Northeast Indiana including Fort Wayne, Allen County and surrounding counties for miles and miles, stretching into Ohio and Michigan.
Listeners can also listen to WOWO locally on 107.5 FM and online via their favorite apps or the WOWO.com website.
But here's what you need to know about connecting your business with Baby Boomers via WOWO radio.
It's a no-brainer.  Ever since I started with WOWO in 2013, the weekly total local audience according to the ratings service has been over 100,000 listeners.
There are a couple other stations in town that have over 100,000 weekly listeners but they have a significant number of kids that make that total add up to 100,000.
WOWO's listenership according to the ratings is 99% grown-ups.  Adults  age 25 and older who buy stuff.
Half of those adults are Baby Boomers like me.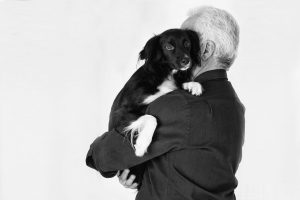 By comparison, 2nd most listened to radio station by Baby Boomers less than half the number of listeners. If you want to know why this is important, take a look or listen to last week's advertising nugget about reach and frequency.  WOWO actually reaches more Baby Boomers than any other Fort Wayne radio station, by an over 2 to 1 margin.
Just recently I was negotiating with a media buyer that wants to buy advertising that will reach 25 to 54 year olds.  That is a popular sweet spot in a lot of advertising agency mindsets.  And sure that may have been the correct sweet spot to target a couple decades ago when Baby Boomers were that age, it's very limiting thinking now as I have just demonstrated.
Before I wrap this up, I want to expand on why companies need to consider Lifestyles not just age demographics.
I'm 57.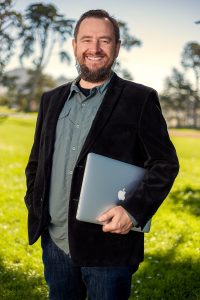 A good friend of mine, Kelly is also 57.  His daughter is heading off to her 1st year of college right this very moment.
My wife and I have 5 kids from our previous marriages and 9 grandkids.  While Kelly's daughter is starting her college days at Indiana University, our oldest grandkid is starting his college days at Purdue University.  Our youngest kid is 29 with three boys.
Yes, Kelley and his wife and me and my wife are all Baby Boomers but with very different lifestyles going on.
I also tend to have a wide spread of ages in my friendship circle.  The oldest is 18 years older than me.  I also hang out with those that are 30 years younger than me.
It's not just the age, but the lifestyle that you need to pay attention to when planning your advertising.
I've done enough talking, I want to hear from you as I ask once again on behalf of myself and the other 78 million Baby Boomers, "Do you want our money?"