Drowning Bunny Eggs for Easter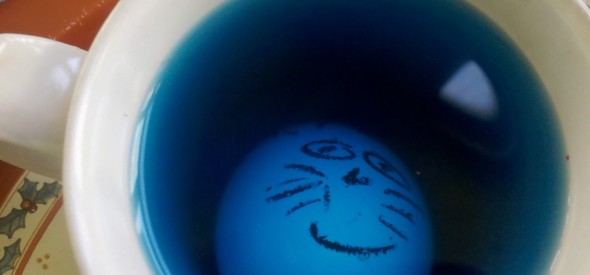 1st off, I am a Christian.
Friday evening my wife and I attended church and we will do the same on Easter Morning.
Saturday evening is when we usually attend but with this special weekend things were different.
So what did we do Saturday?
Drowned a few hard boiled eggs with Bunny Faces.
I have no idea why we do this, but it is sort of fun.
And the blue bunny egg is smiling so he enjoys it too.
Scott Howard aka ScLoHo has 25+ years of experience in marketing , advertising, media and works directly in the radio and digital world from Fort Wayne, Indiana.  Contact him at Scott@ScLoHo.net or 260.255.4357.