See these flip-flops: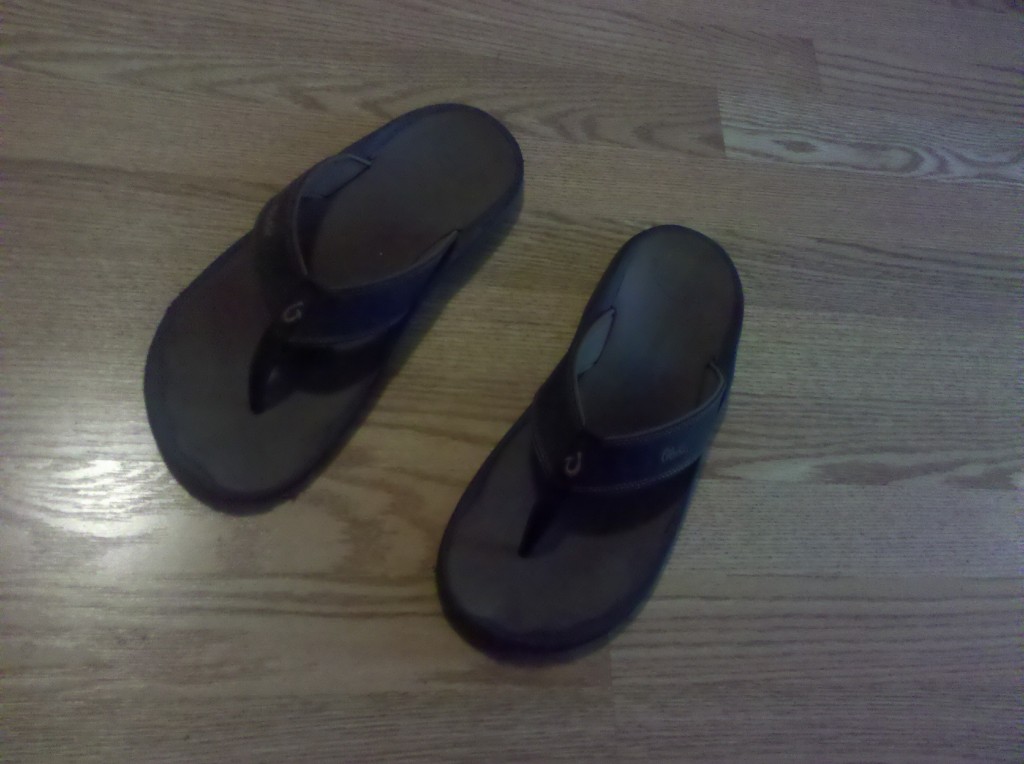 I hate them.
And my wife and I both learned something about me & flip-flops.
The story begins about a year or 2 ago when my wife brought home those flip-flops that she picked up somewhere, on sale of course.
But they went straight into my closet in the pile of shoes Scott doesn't wear.
Then this spring our church did a shoe drive for Soles 4 Souls.
Out of my closet went most of my extra shoes, but the flip-flops stayed.
Yesterday my wife suggested I wear them, so when we went out I slipped them on.
What my wife didn't know is that the last time I wore flip-flops I was probably less than 10 years old.
I didn't like flip-flops as a kid, but I was willing to try again.
(By the way, they were called thongs back then, and not the kind you wear as underwear.  And instead of wearing flip-flops, I've worn sandals all these years.)
My son Josh has always been a flip-flop kind of guy.  He wore them for 2 years straight in high school, even in the winter.
First problem I discovered yesterday was that I still didn't like that thing between my toes, but I wore them anyway.  Perhaps it will get better I told myself.
Next problem was that I was a klutz when it came to walking in flip-flops.
I practiced walking around the house, and realized if I walked slow enough they would stay on my feet.  But later when we went out and my wife saw how I walked like Goofy or Bozo.  Actually my 1 year old grandson can walk better than me in flip-flops.
So as soon as we returned home, off they went as I flipped the flip-flops off my feet, flying across the family room.
They were given one last chance to pose for the above picture before being placed in a box for the Goodwill.
Cross flip-flops off my bucket list.
And check out the Soles 4 Souls project.