It's been 13 years since I returned to radio in Fort Wayne.  Every year there have been changes somewhere on the dials.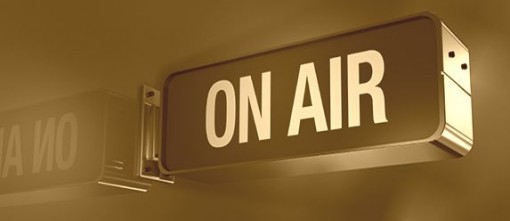 Today and the last few weeks are true to form in that aspect.  Some stations made some changes and some listeners are upset.  But here is something that some folks forget:
Radio Broadcasting is a business. And businesses need to make money to support the people who work there.  This is true of any media including television stations, newspapers, magazines and yes all the internet stuff we take for granted.
What about those "Public Stations" like PBS (Television) or NPR (Radio)?  They need money too.  That's why they have pledge drives and air "sponsorship" announcements. If a media doesn't have enough money to sustain itself, it will go away.
This website that you are reading right now has expenses.  But it is also my own personal project and instead of charging for subscriptions or placing ads on this site, I cover those expenses myself.
Let's talk about the radio changes in Fort Wayne that have taken place. I'll start with WOWO, the radio station I work for which is part of Federated Media, an Indiana owned company that has been around for decades.
In 2015, WOWO celebrated their 90th birthday.  Most of those 90 years were on 1190AM. A few times WOWO could also be heard on an FM signal too.  Most recently WOWO was on 1190am and 92.3FM. At the end of 2015, Federated Media began telling our listeners that WOWO's FM signal was moving to 107.5FM and for a few weeks you could listen to WOWO on all three radio signals, 1190AM, 92.3FM and 107.5FM to help our FM listeners adjust to a new FM dial position.
When asked by listeners about this change, here is the response from the WOWO Facebook page:
WOWO News/Talk 1190 AM & 107.5 FM Thanks for your message about the future of WOWO, as we are working to add some new options in the next month or so. WOWO will always be on 1190AM and now on 107.5FM. WOWO will be adding a FM HD frequency and two apps very soon. The HD signal will not only sound better than the 92.3FM, but it will be stronger and you will be able to hear it 24/7. If you don't have an HD radio, the best way to listen is to go to our website or App (out in the near future). If you don't have a computer or a smart phone, you will not be disappointed upgrading to a HD radio. For the website, WOWO can always be heard worldwide on WOWO.com. 
So what is playing on 92.3FM?  Here's the press release that is being shared by WANE TV:
Radio Group Federated Media is proud to announce the launch of a brand new radio station in Fort Wayne, IN, "Big 92.3" WFWI-FM.  With it brings a return to a music based format on that frequency and a brand new website www.big923.com.
The Hybrid Format of Classic Hits/Adult Hits and will be extremely music intensive, playing the greatest hits of four decades, with most of the focus being in the late 1970's-early 1980's.  Favorites like The Eagles, Billy Joel, John Mellencamp, Fleetwood Mac and such will be in heavy rotation and a lot of the elements on the station will focus on remembering a time when life was a lot simpler.

Another exciting benchmark that Big 92.3 will feature is "The 2 Minute Promise", meaning whenever the music stops for a commercial break at any part of the day, it will NEVER be longer than 2 Minutes.  No exceptions.  And this is NOT a part time gimmick.  The 2 Minute Promise is Here to stay and will be a main strategic brand of the radio station.
As a side note, 20 years ago I was the morning guy on 92.3FM and we were an all 70's music station.  One of my coworkers, Keith Harris or Keith Holmes is back on the air on 92.3FM doing nights from 7pm to 12midnight.  I tuned in on my way to the office today and enjoyed the music and Federated Media is betting that a lot of others will too..
Federated Media has also added an FM simulcast to our local ESPN station. 1380 can also be heard on 100.9FM
Meanwhile, there was also some changes taking place at a couple of Fort Wayne Rock stations, namely 98.9 The Bear (WBYR) also owned by Federated Media and at 96.3 XKE (WXKE which is owned by the Adams Radio Group).  The Bob & Tom Radio show that is based out of Indianapolis and was on The Bear last year is now on WXKE.  In it's place on 98.9 The Bear is a brand new live and local music morning show featuring Bear favorite John "The Mexican" and his sidekick Heather with a morning show called The Morning After.
Looking at the listener posts on these two stations Facebook pages…
First, 3 separate listener comments from 963 XKE:
Did not like it at all!! Found another station to listen to this morning.

Been listening to xke in the morning since high school (30+ yrs) … I can not handle the cackling from Bob & Tom. Seems I am not the only one…. guess I will tune in after 10 …

Very disappointed when I turned the radio on this morning. I live in northern indiana and was thrilled when I was able to listen to your station once you made the switch. Loved listening to the music in the mornings at work on my route.
And from the 98.9 The Bear Facebook page, 3 listener comments:
The new show is Awesome … Keep Rocking Fort Wayne !!!!!

Thank you!! Thank you!! Thank you for finally getting back to some local entertainment for the Morning Show!! I will actually listen to 98.9 before 10am again!!!!

This morning show is going to be great. Who honestly likes hearing 2 washed up radio personalities babble and all talk at the same time. If that's your idea of great radio programming then more power to ya . Long live The Bear and the new morning show !!
It seems like a good move for The Bear and we'll see what happens over at WXKE.
In my few decades of working in the radio business, I have seen this happen over and over again.  One notable time was about 10 years ago when Summit City Radio killed off our alternative rock station X-102 simply because there was not enough listeners and not enough financial support from the advertising world.  That station is now playing Hispanic music.  I have friends who work for competing radio station companies and I wish the very best for those friends.
Again, these changes are typical.   Radio stations make changes based on what they believe will attract an audience.  Plenty of research and planning goes on before these decisions are made and remember it's not the air personality that decides to make these changes, it's usually someone much higher up on the food chain and they are betting that despite some negative reaction from folks that don't like change, the changes implemented will better serve the public, attract an audience and provide a platform for businesses to advertise and invite you and me to do business with them.
As we move forward in 2016 there are plenty of new, positive things coming and if you have any questions, contact me.