Time to remind you about the Fort Wayne Job Fair, May 28th at the Grand Wayne Center in Downtown Fort Wayne, Indiana.  Details are at: http://www.fwjobfair.com/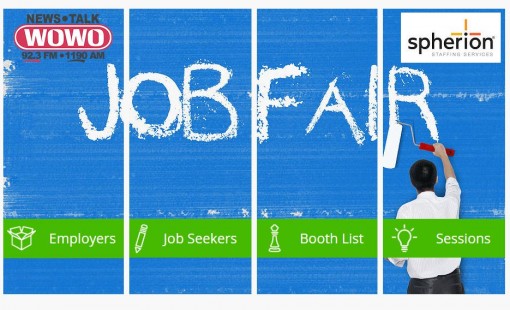 The name is a bit misleading, because this is also a career expo.  Along with several companies and staffing firms with booths, we also have two session halls with speakers lined up through out the day.
One session hall is geared to those who are looking for work.  The sessions will include how to prepare a resume, how to search and apply for positions and how to present the very best version of you during the interview.
The other session hall will have sessions for employers on how to find qualified candidates, how to go through the entire process of interviewing, hiring and coaching new employees to become a success.
If you listen to WOWO Radio or our sister stations at Federated Media, WMEE, ESPN, The Bear or K-105, you have heard about this event.  Come out and join us next week and spread the word!