I am going to take a few days this month and introduce you to some of my advertising partners that I've been working with the last couple of years.  These are businesses that spend money with me to advertise on WOWO Radio. (They are not paying for this article.)
Today, I want to introduce you to A-Z Coins and Jewelry.  2016 will be their 40th anniversary and I'd link to their website or Facebook page, but it needs updating.  I'm working on that, as one of my projects for them next year.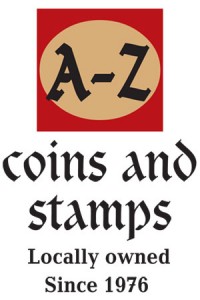 A-Z spent most of their  40 years in Glenbrook Mall, but a couple years ago moved over to the Northcrest Shopping Center.  They are in the strip next to Five Guys as we say on the radio.
When I visit them it's usually Michelle and Barry that I see.  Tell them you heard about them by reading this when you visit.
A-Z is a haven for collectors of coins, currency and a host of other goodies.  For a long time they were known as A-Z Coins and Stamps but the stamp collecting hobby has diminished and Jewelry has taken over.  Looking for a unique gift, visit my friends at A-Z.