Continuing my series of introducing you to some of my advertising partners that I've been working with the last couple of years.  These are businesses that spend money with me to advertise on WOWO Radio. (They are not paying for this article.)
Today, I want to introduce you to Comfort Keepers. I've known Julia and Matt Anders, the owners of the Fort Wayne franchise for more than 10 years.  When I worked at another radio station in town, I had them as advertising partners and helped them launch their weekend talk show Heart to Heart.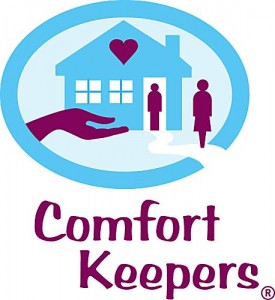 Heart to Heart now airs on Sundays at noon on WOWO except when it is preempted due to WOWO's sports commitments. WOWO airs the Indianapolis Colts and the Indy 500  and some of those NFL Pregames start at noon giving Matt & Julia the day off from coming to the WOWO radio studios, but this Sunday they'll be on live.
Comfort Keepers provides non-medical one on one care. Take a look at their website for a complete listing of services.
I've watched Julia and Matt and the Fort Wayne Comfort Keepers grow and grow and grow over the years.  For awhile they kept moving to new, bigger offices in an office park on the north side of town every few years until they purchased their own office in a converted home on the southwest side.  The physical location doesn't matter because they come to your home or the home of your loved ones to provide care.
It was the summer of 2001 when they began and September 11, 2001, a day that changed all of our lives, is also the day they signed up their first Fort Wayne client. Today they continue to provide Heart to Heart Care to hundreds all over Fort Wayne and the surrounding area.