Sometimes it is hard to convey to others what I do for a living.  But I'll lay it out plain and simple:
I'm here to help you with your marketing, advertising and a few other things too.
I earn my money, the stuff that shows up in my checking account briefly before it travels to the mortgage company and others, working for Federated Media in Fort Wayne, Indiana. I sell advertising campaigns and marketing solutions.  The primary radio station I do this with is legendary 1190am WOWO radio.  Our local ESPN station at 1380am is also a station I can help you with.  Plus we have several music stations in Fort Wayne operated by Federated Media that I can connect you with the appropriate sales staff for including WMEE, K-105, and The Bear.
I also have a whole bunch of resources that don't involve radio ads.  Federated Digital Solutions is part of Federated Media and so is Federated Entertainment.  I've worked hand in hand with both of these divisions to help businesses connect with new customers.
I structure my time so I am available to offer help and ideas to nearly anyone, not just people who pay me or my company.  This year I began the process of helping a business that has been around for nearly 70 years make sense out of how to spend their marketing money.  It turns out they will spend some with me, but more important is they are going to make smart marketing and advertising choices, following a plan that involves all kinds of things I can't sell them.
Every week I meet with at least one or more people that I will never sell anything to.  Selling is not my purpose.  Helping is.
I volunteer with a few organizations too.  If I can help and they want my help, I have allocated time in my life to do just that.
Back when Google Voice was introduced in 2009 and 2010, I signed up.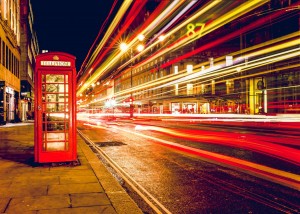 As an early adopter, I was able to pick my own number.  I picked the number 260-255-4357 because those last 4 digits spell HELP.  I tell people my phone number is 255-HELP.  I am here to help. Period.
What I won't do:
Directly lend you money, unless you are my wife
Help you do anything illegal or immoral
Con you, trick you, or deceive you
And I promise to make mistakes because we're all human.  But I'll own up to it and do what needs to be done when something like that happens.
My area of expertise is media, marketing and advertising.  I believe in applying human relationship principles to marketing because it is easier to go with the flow and works so much better.  I work in Fort Wayne and the surrounding area but have friends all over the world including New Zealand.
I also write and publish on this website 5 days a week.  You can subscribe if you wish to get updates in your email.
What can I help you with?