Over the next 5 weeks, I am sharing the 5 most shared articles I've published in the past 12 months. As we prepare for the final week of the 2016 Election cycle, this look back on the 2015 election still has some truths to consider:
WOWO Radio in Fort Wayne is recovering from the November elections that we just had a week ago today.   While it was an off year for Federal and state offices there were many local offices up for grabs including City Clerk, Mayor and City Council.
(I'll tell you why I used the word recovering in a moment.)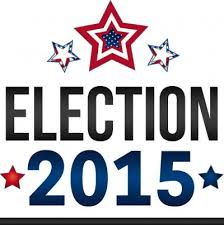 WOWO has been on the air at 1190 am for 90 years and News/Talk for around 20 years.
As the most listened to radio station by adults combined with the news/talk format, it's a magnet for politicians to place ads so they can stay in office or upset an incumbent.
We are obligated to accept political advertising from the candidates official campaigns and charge them the same price.  At Federated Media, all of our political advertising is handled by our station General Sales Managers.  I had a candidate contact me and I passed him on to Ben, the G.S.M. for WOWO.
The reason I say recovering is we had to be very creative and work with some of our advertisers who gave us flexibility in when their ads would air to jockey around some of the ads since we have a limited number of ads we can air each week.
Some of the ads that would have aired in October for some advertisers are going to air next week, for example.
Radio ads and yard signs are two of the most popular ways politicians spend money to get elected.  I saw a story last week that Donald Trump and Ted Cruz are investing in radio ads for winning primary contests.
Why? Radio works.
But what about T.V.?  Let me dig into what happened in the Fort Wayne City elections last week.
Republican Mitch Harper spent money on radio and T.V. along with plenty of other medias to unseat our Democratic Mayor Tom Henry.  Mitch lost.
One might expect that since the Democratic candidate for Mayor won, many voters would vote a straight ticket and elect Democrats to the other city offices.  Wrong.
The 3 City Council at Large seats were won by Republicans.  I bet the 3 top vote-getters are the 3 that advertised the most on WOWO Radio.  And I suppose that if Republican Mitch Harper had spent more on radio ads and less on TV ads, he could have been preparing for his first term as Mayor of Fort Wayne.
You may not care about politics, but you can learn from the successes and mistakes that our politicians make during a campaign.