I'm going to take a second and talk to you about websites and your business marketing.
A dozen years ago, the rage was for your business to hop on the website bandwagon.  A marketing friend of mine and I were talking about how having a website was fine and dandy, but how are consumers going to find you online?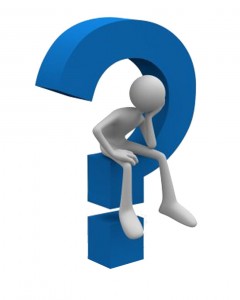 Since my friend and I worked in radio, we began urging our radio advertisers to include their website address in their ads.
Similar things were done in all mass media marketing including print and television ads.  Eventually people thought that the key was to be found by Google.
I even left the radio world for awhile a few years ago and worked for a website development company that talked about the reasons for and methods to use to be found online organically with something you've probably heard about: S.E.O.
S.E.O. stands for Search Engine Optimization and it's basically the stuff you do to your website to Optimize it so the Search Engine's (Google, Yahoo & Bing) can find you.  The concept is that if your site is optimized then when people are looking for what you have to sell, your website will show up when people are searching online.
This is not a job for amateurs, and not all professionals are equally skilled at S.E.O.
But before I lose you in all this tech talk, let me use some terminology that you as a business owner understand.
Think of your website as a storefront.  It is a capital expense of doing business.  You can't really measure the direct return on investment in your website alone, just like you can't measure the direct R.O.I. of having buying a truck for your business.
Just because you now have a "storefront online" (website), your business is not going to automatically be found by potential customers.  All you have done so far is open your store.
Next you need to do what every business needs to do: Invite People.
There are multiple ways of doing this, and part of my job at WOWO Radio is to offer all kinds of appropriate online marketing solutions through our Federated Digital Solutions division.
I am amazed at the results I have seen several of my advertising partners receive, but I'm getting ahead of myself.
The first step in working with me is to determine what the end result is that needs to be accomplished and that usually takes a meeting or two.  Contact me and we can set that up.
But I want you to remember today that just because you now have a website, you still need a strategic marketing plan to invite people to spend money with you.  I can help.