Updated for 2017:
Today I want to do a little self-promotion.
In 2013, I returned to the world of radio advertising in Fort Wayne, Indiana.
I get to work with the excellent staff at WOWO and Federated Media.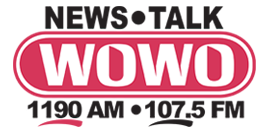 But now I'm going to tell you, as a business owner, manager, or someone who is just curious about how radio advertising works and wants some recommendations, what your options are with me and my offerings with WOWO and our associated companies and stations.
WOWO radio is now 90+ years old and has a name recognition that spans generations.  98% of our radio listeners are adults age 35 and older. That's according to an independent survey that also shows WOWO has over 100,000 people listening every week.  No other station in Fort Wayne has consistently had that many adult listeners in the past decade.
WOWO is one of several stations that our company owns and operates in Fort Wayne, Indiana.  If you want to use WOWO or any of our other stations, which include WMEE, K-105, The Bear, ESPN or our newest addition Big 92.3FM, I can help.  I'll team up with one of my counterparts on the other station and together we'll create an advertising and marketing program that makes sense for your business.
While having a big audience is important and impressive, there's more to radio advertising than playing your commercials to a large number of people. We also want that audience to listen to the ads and remember the advertisers.
WOWO has had a news/talk format for many, many years.  With a significant investment in a full time radio news team that provides local news and information 24/7, something that they have been doing since the early days of radio, WOWO continues to be the station Fort Wayne area residents go to when they need to know what's going on.  With our partnerships with other trusted sources for local, regional and national news, people depend on WOWO.
We start every weekday morning with the WOWO morning news team from 5 to 9, filled with weather, traffic, sports, financial news, commentary, and interviews with the newsmakers. From 9am to 3pm, WOWO broadcasts 2 of the most popular national talk radio shows, Glenn Beck and Rush Limbaugh, and then wraps up the afternoon with 3 hours of the Pat Miller Program.  While Pat's show is topical and filled with conversations with both listeners and newsmakers, our news department is on top of their game with news, weather and traffic updates.
Evenings are usually filled with another 6 hours of national talk show programming from Sean Hannity and Mark Levin.  They may be preempted by the Governors State of the State address or Election Night coverage and commentary.  Or during hockey season, Fort Wayne's Komets play-by-play has been a main stay on WOWO. Notre Dame and Indy Colts Football are on WOWO too.
WOWO has won multiple awards nationally and by the Indiana State Broadcasters Association just in the few years I have been here. Our Farm Director, Rob Winters was named the Farm Broadcaster of the Year by his peers at the National Association of Farm Broadcasters. Farm and Ag news has been also been a mainstay for WOWO since the 1940's with Jay Gould and the Little Red Barn broadcasts with 50 year WOWO vet Bob Seivers.  Both Jay and Bob have passed away but their reputation lives forever.
Let's get to the heart of what you want to know…
How much does it cost to advertise?
Due to the expansion of a multitude of options with the web along with some specialty programs and our daily shows, we have options for as little as $400 a week to over $400,000 a year.
The key, I tell the people I work with is to find a balance between spending too much and spending too little.  Generally speaking, not just in radio advertising, but in overall marketing, most businesses lean towards spending too little, and the person advising them doesn't have the guts or knowledge to tell them they are wasting their money.
I won't do that.  We will talk about expectations based on the program we create.
I also am selective as to who I work with.  My time is valuable, just like yours is and I want to only work with people and businesses that are a good fit and I can help.
Along with that, I invite you to use me.  I've been doing this for quite awhile and I've been back in Fort Wayne since 1998.  Even if you are not ready to spend money on radio advertising right now, we can talk about what to do right now that can help your business and I'll share with you some ideas and wisdom to help you move forward.  I'll ask you questions, the kind that will challenge you to be better and create a better business for yourself, your employees and your customers.
Contact me, if you wish at 260-255-4357.  That phone number spells out as 260-255-HELP, because that's what I'm here to do.  Help you.