First, the back story of this article is from an exchange last week with friends on Twitter that began when I retweeted a link about profanity being good for you.
I will not use the F word online.  It's also one of the words that broadcasters are not supposed to utter over the public airwaves (broadcast radio and television).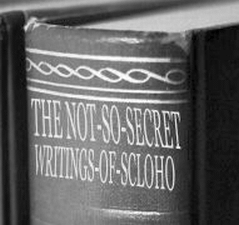 The standards have loosened over the decades.  The Wall Street Journal announced that they are now going to print words that were forbidden previously.
But what about your advertising? No, you don't need to adult language to capture the attention of potential customers.
You may capture their attention, but will it convert them to becoming a paying customer?  Usually not.
Forget about the idea that Sex Sells.  It may get out attention, but sell?  Nope not unless there is a real tie-in between the product/service and the sexuality in the ad.
There are oodles of ways to capture attention and perhaps shock potential customers but you don't have to reduce yourself by lowering your standards.
Want help?  Ask me.