Today, a step back to last year.  That's when I originally published this and here it is updated because this is important for your business:
You might be one of those folks that don't like the idea of competition and the whole you vs. them, idea turns you off.
I understand.  I'm not a win at all costs kind of guy.  I believe there is room for more than one of lots of things.
You don't have to beat your competitor in what they do.  You simply need to make sure people know you are the best at what you do.
Read that again.
The battle is not with your competition.  It is a battle for your customers money.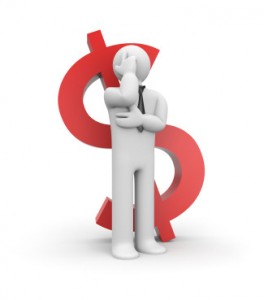 The worst way to attempt to win this battle is by selling your stuff cheaper than others.
You are devaluing what you sell when you do this.
Instead, you need to create value.
That value needs to be something that your customers will value, so you need to look at it from their perspective.
I went to the store to buy meat and cheese for sandwiches that we would be serving our family.  I noticed they offered a combo deal, buy 1 pound of meat and get 1/2 pound of cheese.  That sounded exactly like what I was looking for.  I stopped looking at the price and instead bought 2 pounds of meat and a pound of cheese and was happy.
They made it easy for me to buy things that I wanted and they added value by pairing them together.
Each of us and our customers have spending limits.  They may be arbitrary or based on comfort levels, but there is a limit each person has when being asked to invest in something.
And this is where value comes into play.
You are wanting to eat and drink something for breakfast.  Do you spend pennies of a bowl of cereal and brew your own coffee?  Or do you spend dollars eating out?
The competition isn't always as direct as a Starbucks vs. McDonald's breakfast, it is also the grocery store.
Your customers need to know why you are different and your marketing and advertising needs to set you apart from the other options, in ways that your customers will value.
I urge you, that even if you don't want to crush your competition that you still understand this concept of You versus Them and how it applies to your business, even if you don't think in those terms.
Need help?  Contact me.