It began innocently enough.
My wife started a Christmas tradition a few years ago around the theme of Snowflakes.
Each year the theme takes a different twist, but it involves a contest with a $20 cash prize and a trophy. Participants get to vote on who wins. Kathy announces the contest twist at Thanksgiving and we have about a month to complete our project.
We gather on Christmas eve for a meal, singing, presents and the annual snowflake contest.
For 2012 our contest involved creating a snowflake game. Each of us were given the same materials:
A small piece of posterboard
A rubber snowflake
A little plastic container
Rules stated that we could not buy anything, but we could use other items that we already had on hand.
This year we had 9 participants including one that was actually in Nebraska but emailed us the rules and pictures.
We decided to play most of the games starting with: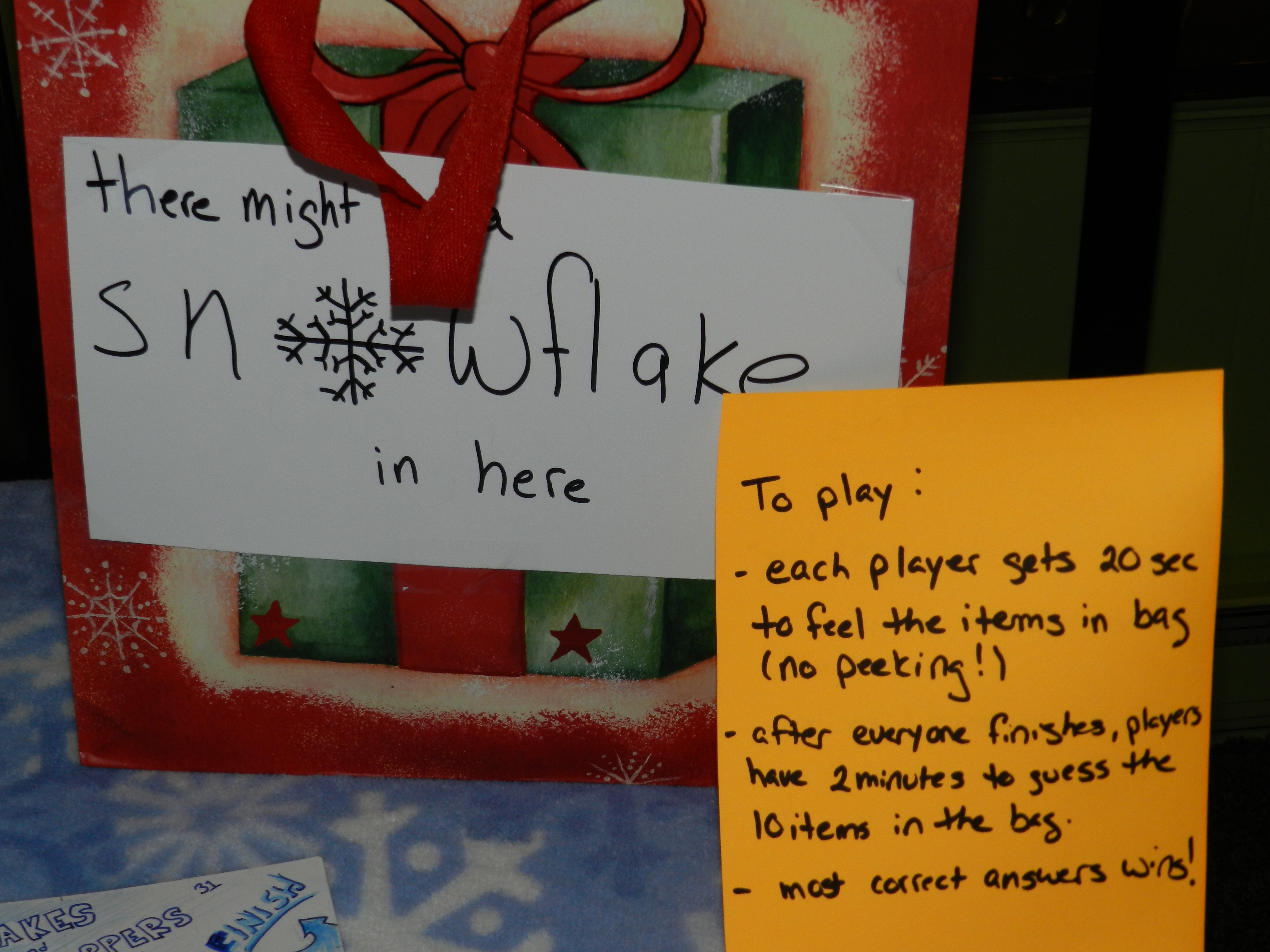 There was Snowflake Mountain: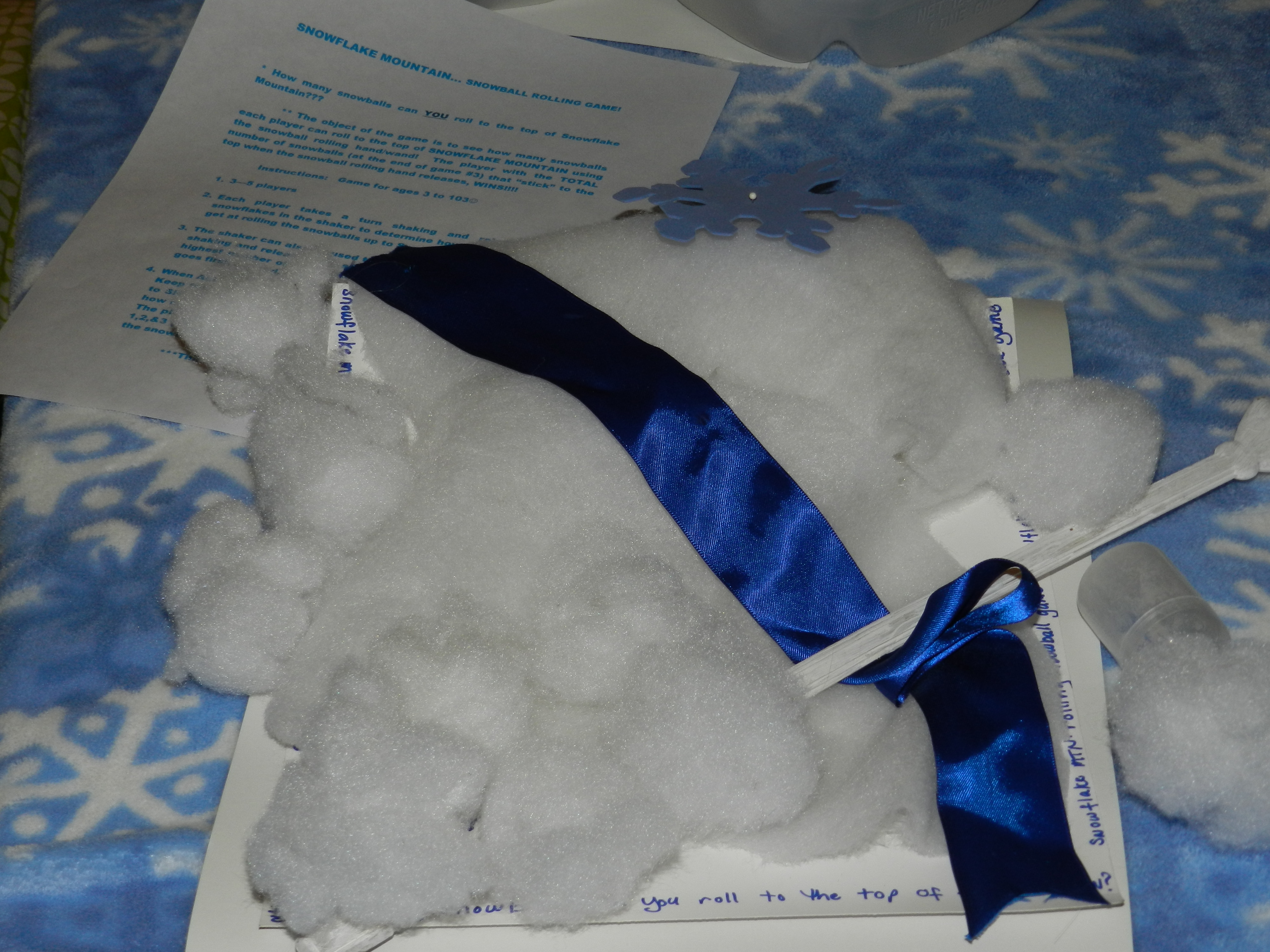 The Snowflake Drop: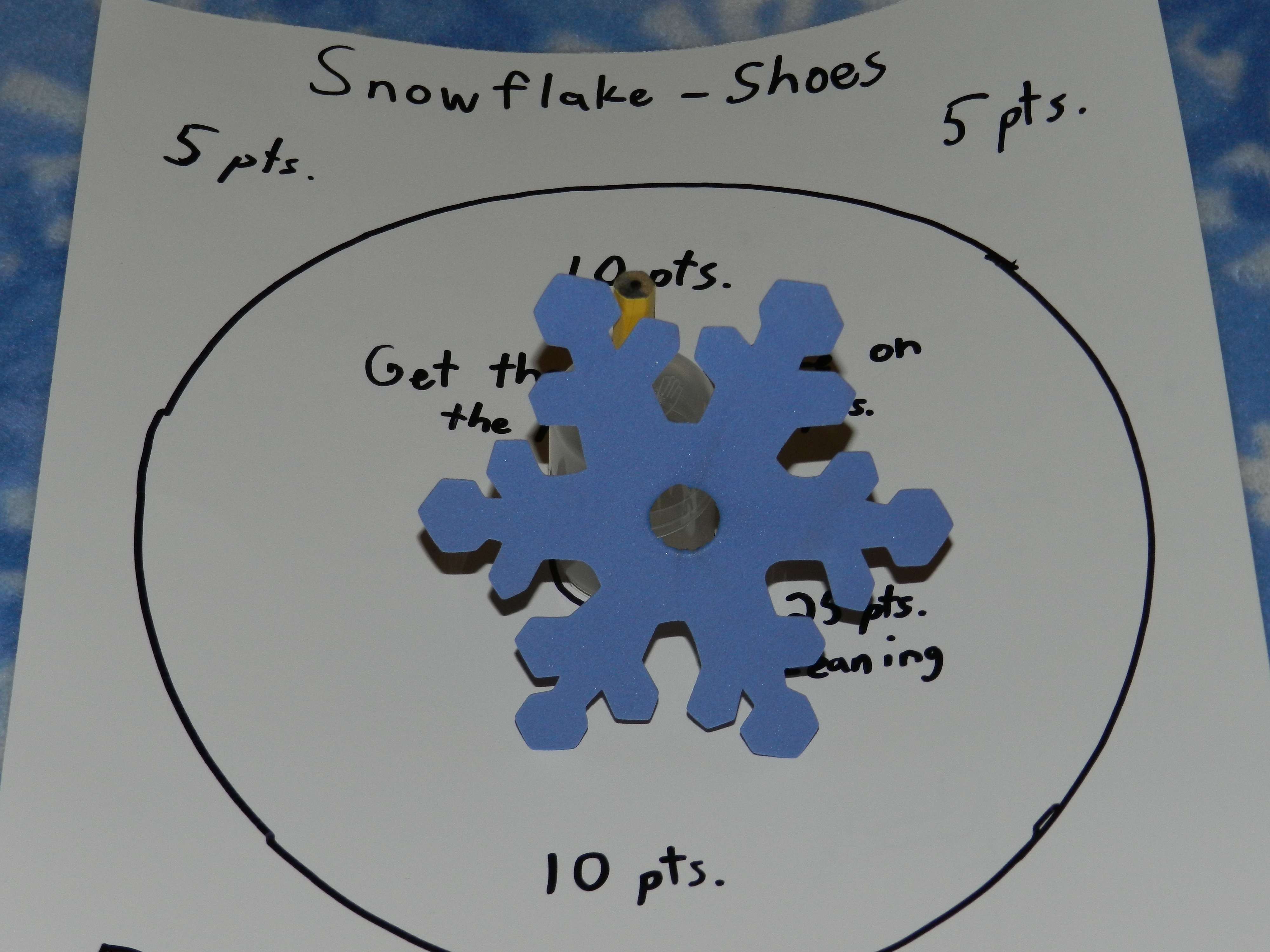 The Snowflake Prediction Game: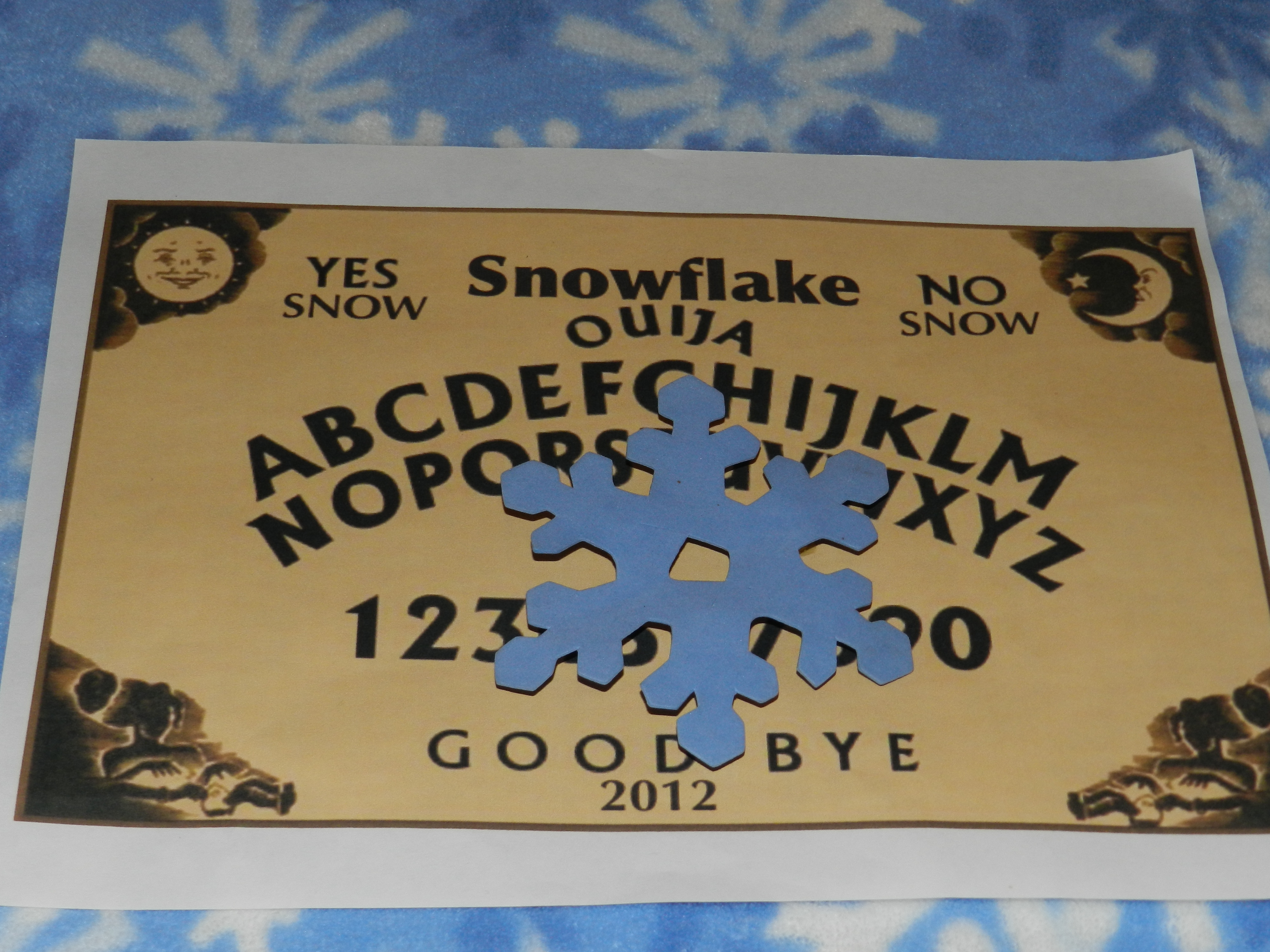 The Snowball/Snowflake Toss: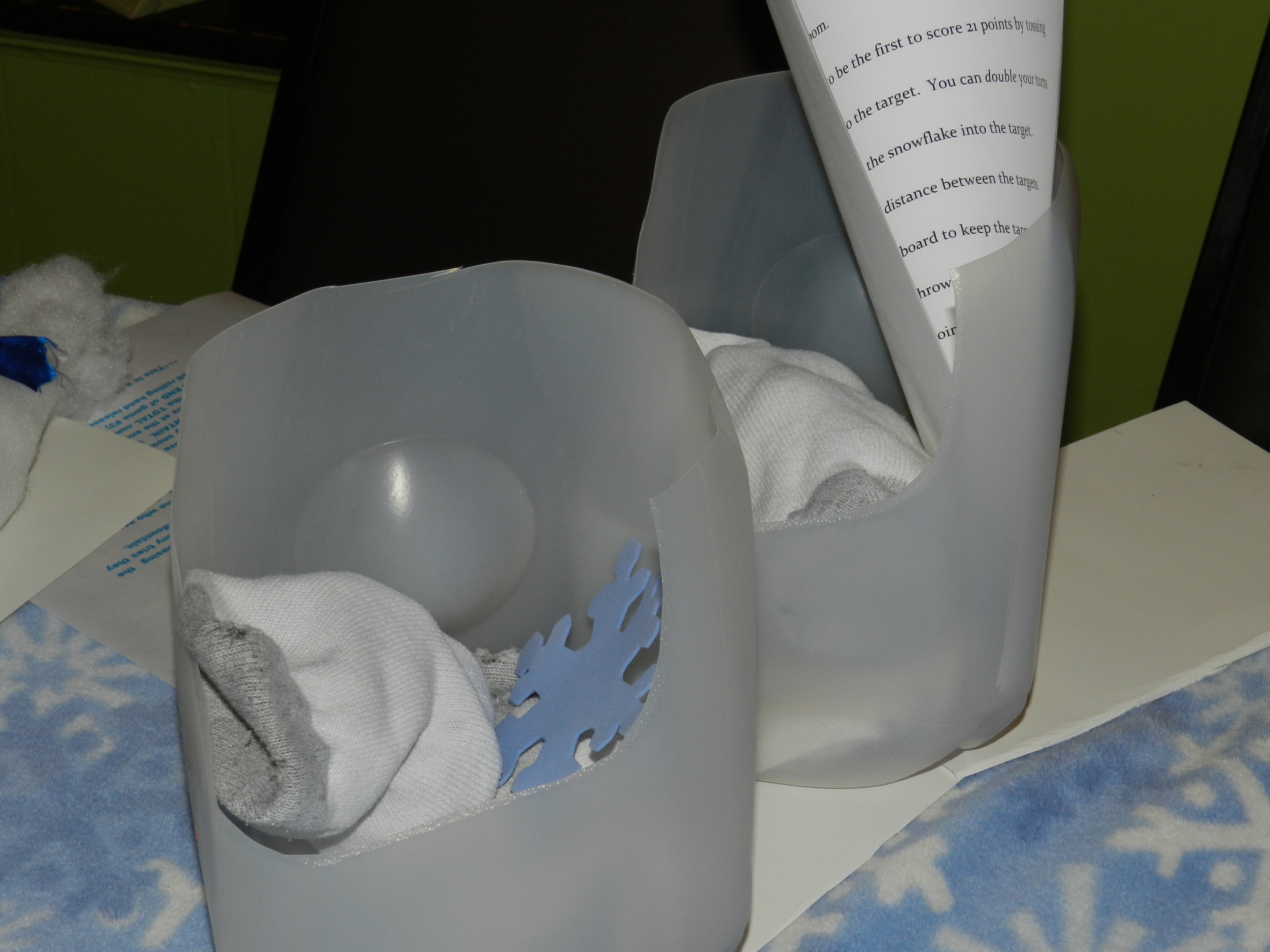 The Flakes and Flappers game: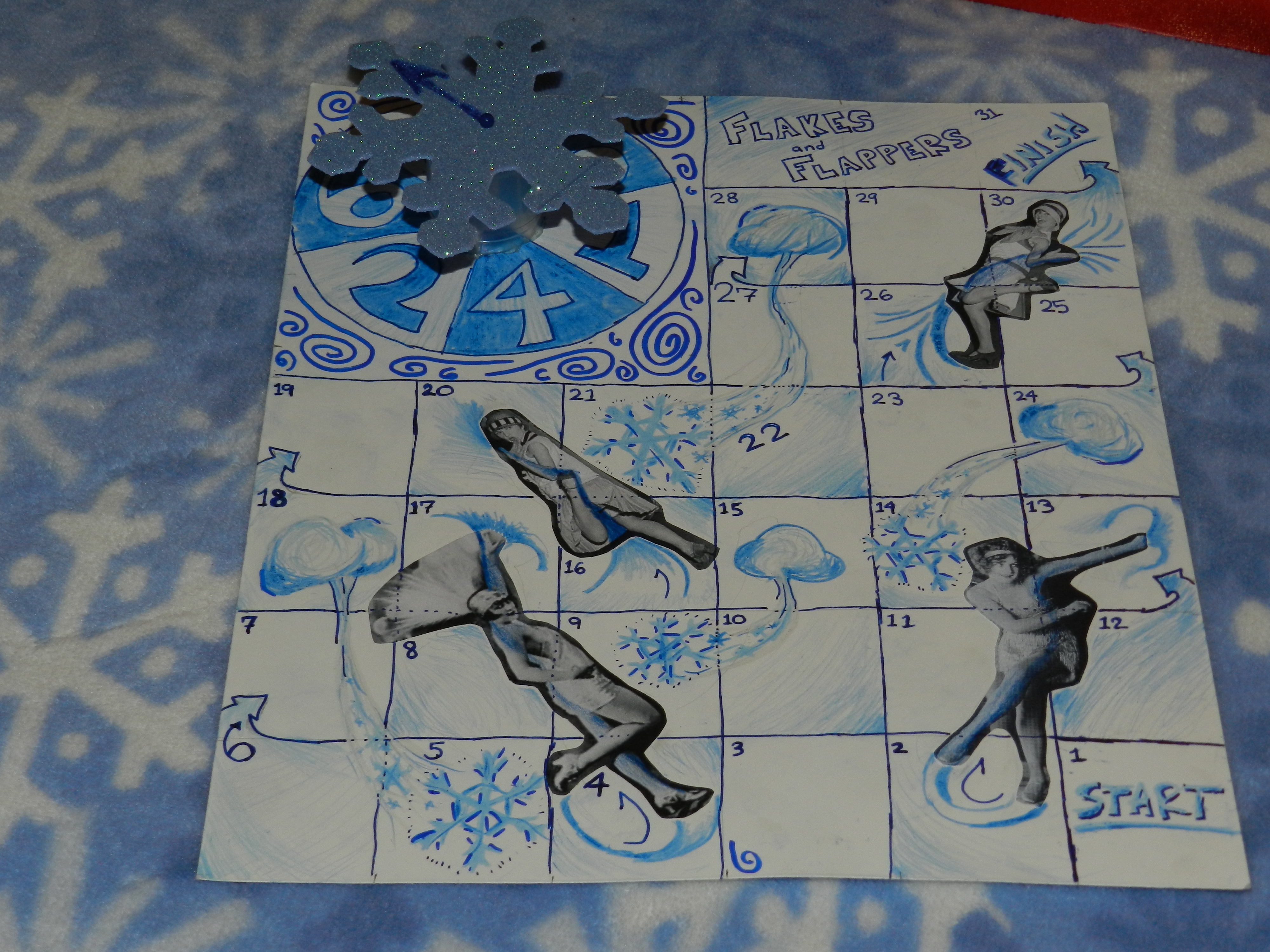 There was one game we didn't play but could have.  It was more of a drinking game: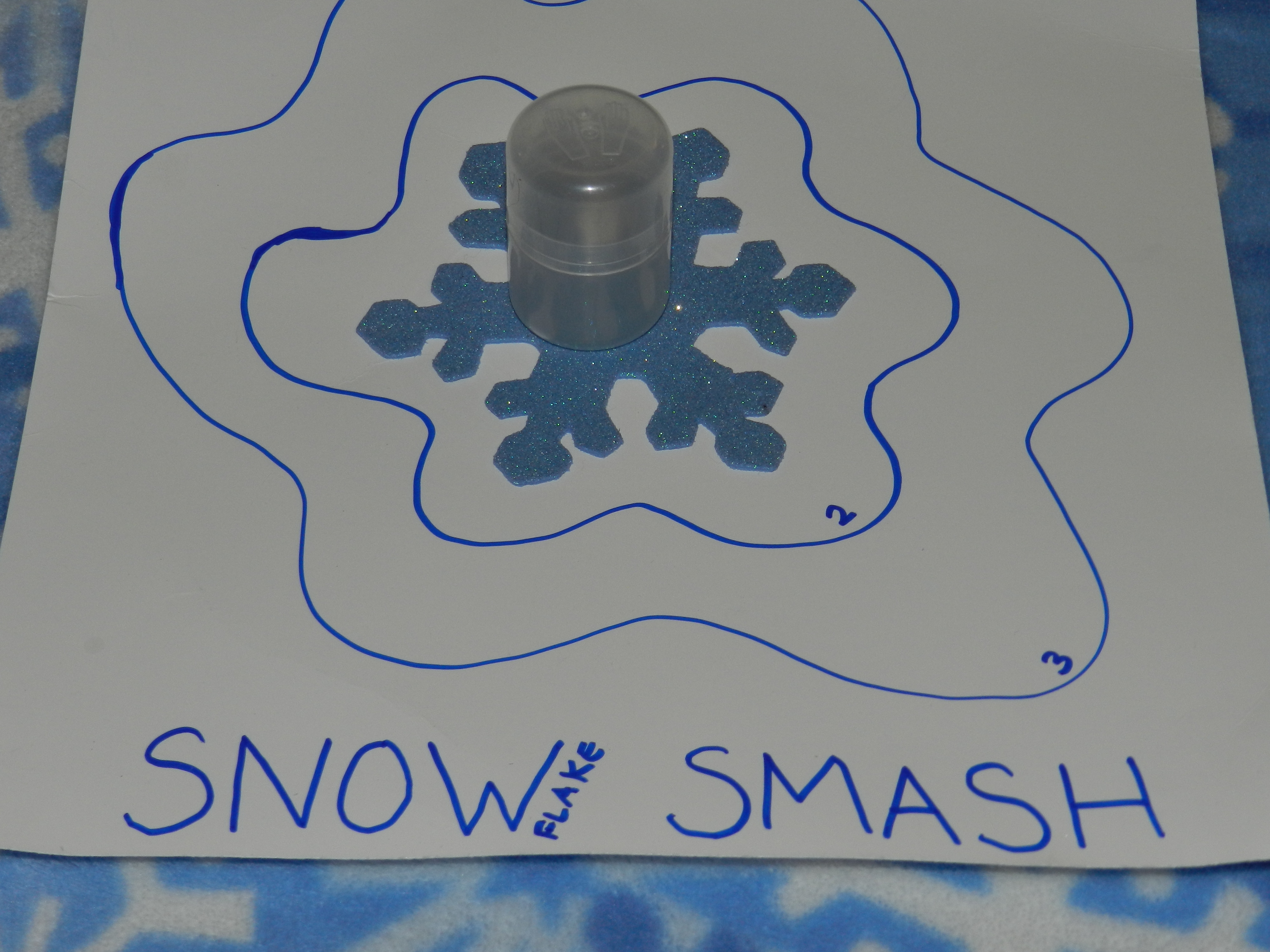 And a Love/Hate Snowflakes board game: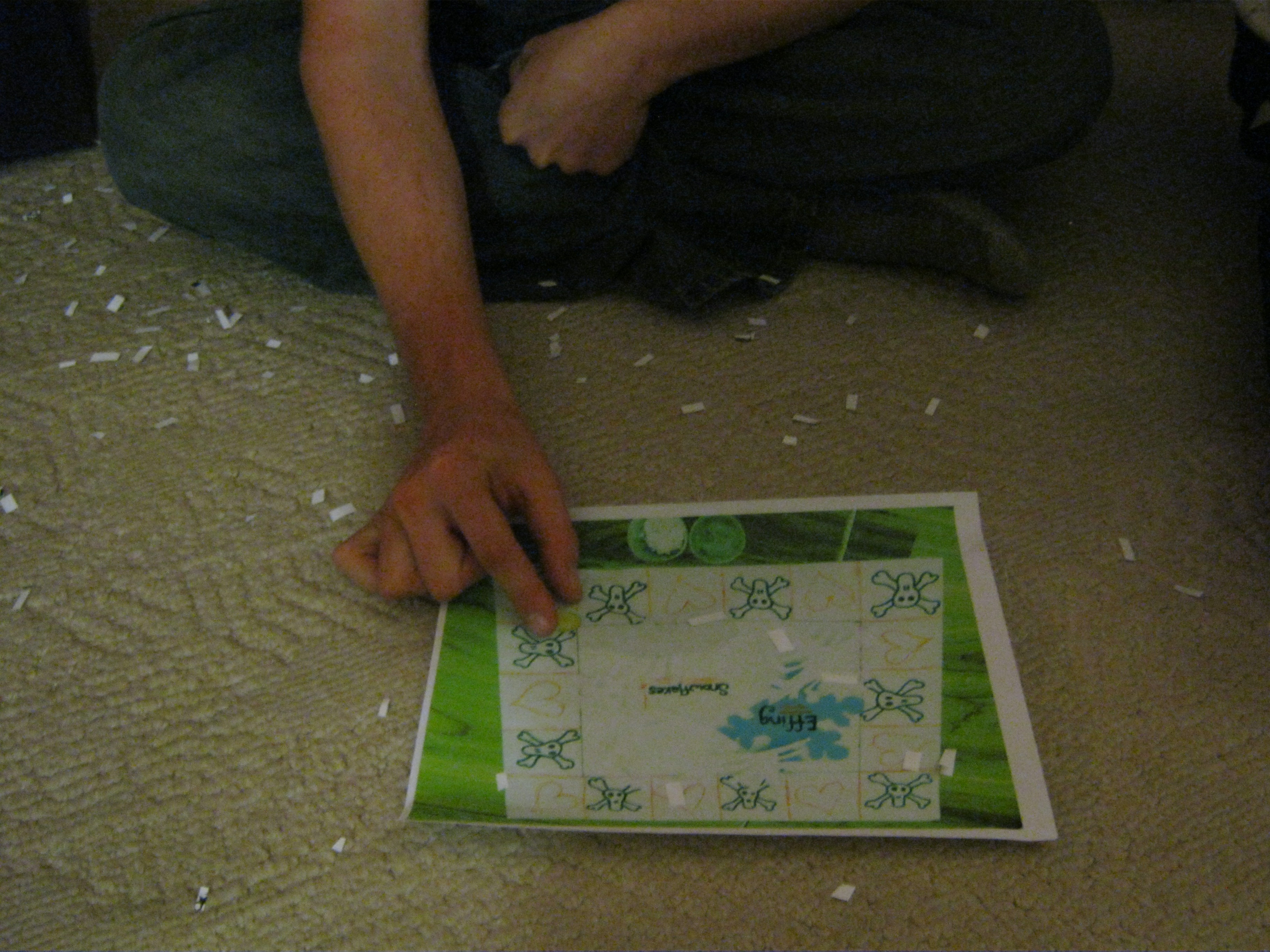 That last one was voted the winner and we had to play it virtually as it was the one from Nebraska.
All in all another great time was had by all once again.
Oh and if you noticed I only posted pictures from 8 of the 9 games.
The last game involved the Trivia, Google, Musical Chairs and You Tube.  If we would have played it to completion we would have a video of the loser, known as "the Flake", breakdancing on a tiny piece of cardboard holding the snowflake and plastic container we were all given.
Instead I'll share with you the video that played a central part of the final game:
Now we all have THAT song stuck in our heads!