Another great article from Mediapost about the value of the Baby Boomer generation.  The biggest demographic of listeners to my radio station, News/Talk 1190 WOWO in Fort Wayne, Indiana are the Baby Boomers.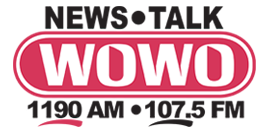 Here's some more information to help you understand WOWO Radio's Baby Boomer Listeners:
…The fact is, adults aged 55 to 64 outspend the average consumer in nearly every category, every year, per the U.S. Consumer Expenditure Survey, despite the fact that marketers obsess over the younger, Millennial segment. According to a 2015 survey by the AARP's Influent50 in conjunction with ORC International, 40% of boomers agreed that companies aren't adequately addressing what's important to people their age…
Here's additional highlights that apply to WOWO Radio listeners:
Boomers Value Comfortable Living

Today's aging population aren't leaving their lifelong homes for retirement communities; they're leaving them for nicer homes. Better Homes and Gardens Real Estate found that 57% of homeowners aged 49 to 67 planned to move out of their current home. Seventy percent of that group want their new home to be the best in which they have ever lived. They're looking for new construction, amenities and communities in which they can pursue active lifestyles.

Boomers Prioritize Retaining their Youth

(Boomers) came of age with consumerism, and perhaps more than other age groups, have come to measure self-worth according to external factors. Much of the demographic's … spending is on products that will help them maintain their youth and energy.

Cosmetics, exercise equipment, vitamins and diet soda are all products in high demand by boomers. Still, when you think of how those products are marketed, the boomer target doesn't immediately come to mind. For products that do consider boomers in their marketing plans, many do so based on inaccurate stereotypes — a mistake that can backfire, driving customers away from your product to one that doesn't seem to condescend.

While Nielsen has referred to boomers as "The Most Valuable Generation for Marketers," holding 70% of the disposable income in the U.S., only 10% of marketing dollars are devoted to reaching the segment.
What we have found at WOWO Radio that if we invite our Baby Boomer listeners to do business with local businesses that have what Boomers want, everyone wins.  As a member of this generation, I know that my wife and I are spending money on 8 (soon to be 9) grandkids, doing home improvements on the house we bought 2 years ago, buying cars, electronics, dining out, vacationing regularly, taking up new hobbies and enjoying life.
Want to invite some Baby Boomers to spend their money with your business?  Talk to me.