When I wrote the 17 Ways To Increase Your Business Profitability a couple months ago, I had one purpose in mind…
I simply wanted to HELP business people who wanted some ideas.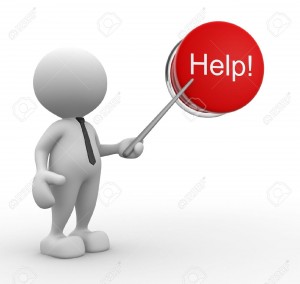 But what is your reaction to the word HELP?
Tips 10, 11 and 12 from that list are centered on that 4 letter word.
Today, I'll dig a little deeper.
10. Ask For Help.  I know, it's hard for some to ask for help.  But you know what? Every successful person I know has had some kind of mentor.  I have a friend in his 70's that I meet with regularly and we keep each other on our toes in a mentoring type of relationship regarding advertising.  He used to have his own advertising agency and even though he's nearly 20 years older than me, he is sharp and has a lot of wisdom and insight.
Earlier in my life, I had a mentor in the form of some books I was reading. Harvey MacKay wrote How To Swim With The Sharks Without Being Eaten Alive and Beware The Naked Man Who Offers You His Shirt.  Those books started my career in the sales world years ago.  About 10 years ago, Harvey's personal assistant reached out to me and that relationship went even deeper.
11. Help Others. This is one of my business mantras.  I don't sell people as much as I HELP people.  A majority of the people I talk with and meet with every month are not customers and may never be a paying customer.  That's okay.  There are enough paying customers that I work with that allows me time for the rest.
My goal in any meeting is to offer some advice or wisdom that the person I am meeting with can implement or at least consider that will HELP them and their business to become better.
Over the years I have also volunteered my time in ways that HELP others.
I also have mentored others including co-workers and HELPed them.  It wasn't something I was assigned to do or something that I had to do.  It's part of my personality and something I enjoy.
And this brings us to:
12. Empower Your Employees To Take Care Of Customers.  Allow the people who work for you to HELP customers without having to jump through hoops to get approvals.  None of us wants to deal with an employee of yours that doesn't have the power to fix things.
One last note, I have a Google Voice Number that I use as my main phone number. 260-255-4357.  I selected that number on purpose years ago because of what the last four numbers spell on those old alpha/numeric keypads: 260-255-HELP.