Sometimes I tell people, "No, I am not going to take your money for advertising, yet".
You see, some people think that the answer to their problems is that they need more money and in order to get more money they need more customers.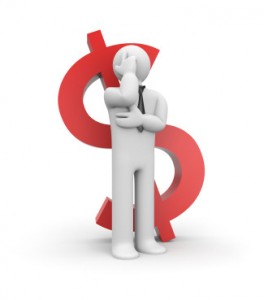 Maybe.
Maybe not.
I have a few questions first.
Like, how many customers did you have last year, last month, last week?
Are they still your customers or are they former customers?
Why are they former customers and spending their money with someone else?
(This is one way to discover or uncover a problem).
Can you/we fix the problem and improve your customer retention rate?
No matter how many new customers you get, if you are screwing something up and losing customers too, then that is the problem you need to fix first.
Let's try another one…
When was the last time you raised your prices?
Did your suppliers raise their prices on you and did you pass that extra cost to your customer?  (If you didn't, then it is less profitable today for you to do the same work you did last year.)
No matter how afraid you are to raise your prices to keep up with the increased costs of doing business, you need to overcome this fear or you will drive yourself out of business.  That's another significant problem.
How about your online presence?  Do you have a mobile friendly website with current info that you are updating regularly?  If not, that's also a problem.
Some of these problems I can help you solve.  Most of these need to be taken care of before you invest in advertising to get more business.  As I often say in my email signature, "Here to help,"