Who Listens to News Talk WOWO Radio in #FortWayne
Ever wonder what kind of people listen to News Talk Radio during political seasons? I'm talking about my station, WOWO Radio in Fort Wayne, Indiana and News Talk formatted radio stations all over the country.
Nielsen released a study this month that, "looked at listening and voting behavior of more than 70,000 panelists, aged 18 and older, in 45 major U.S. markets. Among all listeners, preference News/Talk format ranks first for six of the 10 voter segments, including Super Democrats, Conservative Democrats, On-the-Fence Liberals, Green Traditional, Mild Republicans and Ultra Conservatives. "
Here's the details of the favorite radio formats of the voter segments, with those whose 1st choice is News Talk circled: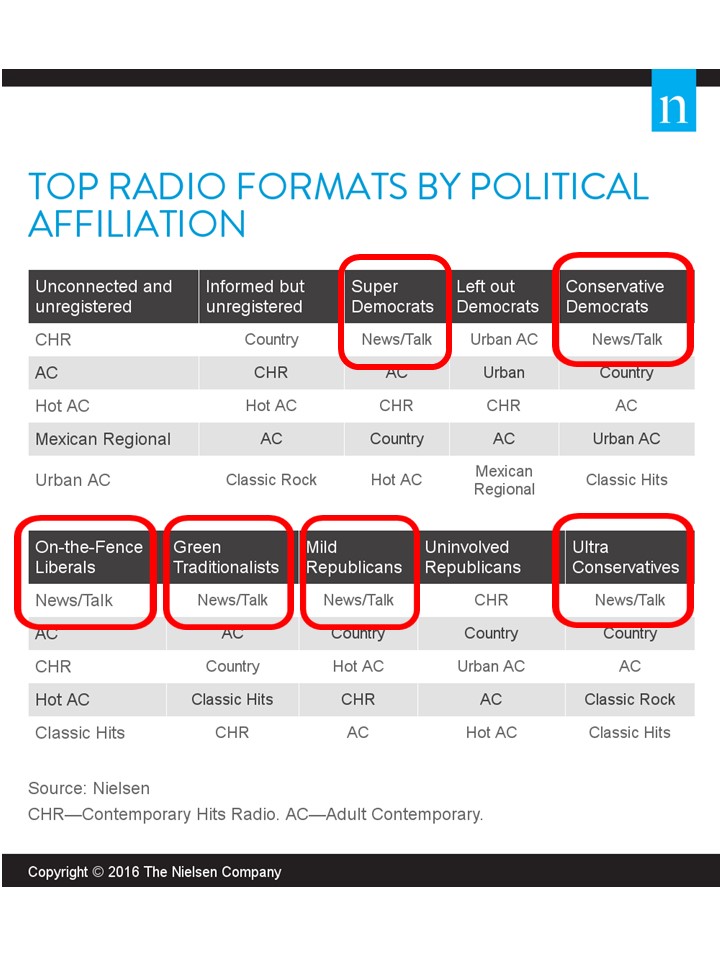 While the political talk on WOWO Radio leans conservative, what I found surprising when I first saw this info, was how anyone who has an interest in political stuff, both liberal and conservative, listen.
Due to the nature of News Talk Radio, WOWO,  being a station that has active listeners (versus passive listeners who are listening for background music) and the only station that consistently has over 100,000 grown ups listening every week, this is why so many advertisers have success with WOWO.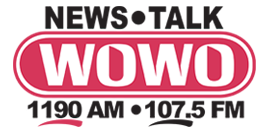 By the way, in Fort Wayne, there is an election 3 out of every 4 years.
Want to invite our listeners to spend their money with your business?  Contact me and we'll talk about how this works. Scott@WOWO.com 260-255-4357
Scott Howard aka ScLoHo has 25+ years of experience in marketing , advertising, media and works directly in the radio and digital world from Fort Wayne, Indiana.  Contact him at Scott@ScLoHo.net or 260.255.4357.