Rarely have I come across a person who wants to spend money on advertising because the advertising is the end goal.
Why Advertise?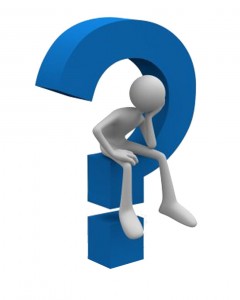 Advertising is a method to accomplish something else of value.
It's like buying a drill.  The real purpose is to create a hole, not just to own a drill.
It's like getting your wisdom teeth extracted.  The real purpose is to eliminate the pain and prevent damage to your other teeth.
It's like doing spring cleaning.  The real reward is not the blisters, but the results of your hard work.
Advertising without knowing what you want to accomplish is not very smart. Okay, it's stupid and a waste of money.
But advertising is not stupid and a waste of money.
When I talk to business owners and managers, it's not to sell them advertising, even though that is part of the end result.  The real reason to discover a reason or purpose to advertise.
In very basic terms, advertising can help:
Create Positive Branding
Invite Potential Customers to Spend Money
Announce New & Important Happenings
Remind Current & Former Customers About You
Promote Special Events
Build Top of Mind Awareness for Future Customers
Respond to Bad Public Relations
Introduce Changes in Your Business
However to boil it down to one purpose:
The purpose of your advertising is to invite people to do business with you.  It is an invitation.
Remember you don't shop for a drill unless you need to create a hole.  Keep this in mind as you mull over the Why Advertise question in your mind.