There is always a You versus Them.
Yesterday I shared a couple examples of consumers deciding where to spend their money.
Today,  a couple of examples from my advertising world.
First off there is a small skilled nursing facility in a town outside of Fort Wayne that contacted us at WOWO radio asking for help and information.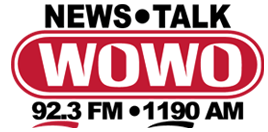 I visited them last month and followed up a few days later.
They are hurting and undergoing some changes in the way they handle their advertising.  Instead of it being handled by their higher ups, they are now responsible for taking care of it locally.
Every quarter they have $2000 in marketing money to spend.  Some might think that is a lot, but it really is a fraction of what they need.  Especially when they are trying to spread it among multiple marketing events. But setting aside the limited financial resources they have, they have other issues.
As I drove to their facility, I passed 3 other similar places in less than a mile from their front door.  Talk about competition!  Even if we help them get appointments, they need to fight off those competitors that are a block away!
As I spoke with the administrator, I was struggling to come up with a reason that they are different and better than their neighbors.
I said they are hurting.  They have 55 beds but only 30 were filled.  They need that number to increase to at least 40, fast.
I ended up giving them two options using our radio stations that have a chance of being successful.  They are not my very best options simply because they are limited with what they can spend.  But the bigger issue is going to be what they do with the leads I send their way.  That is going to be the hard part. Their marketing challenges are due to their competition in their own backyard and how they compare in their face to face visits with those we send them.
The 2nd example also contacted us at WOWO Radio.  WOWO is the most listened to radio station in our city and has a news/talk format with some sports.  90 years old on 1190am and also broadcasting on 92.3 FM, plus online, WOWO has been a name brand for generations.  One of the business categories we attract is financial planner types.  We have 4 different financial planners that have been on WOWO for years.  And there is one or two more that are also on WOWO regularly.
Right before Christmas, we were contacted by another firm that wants to find out how to tap into our audience and offer financial services.  After doing my own internal research, I have come up with a dollar figure they need to spend to be a player in this competitive field. It is not unreasonable, but it is important that they say yes to one of the options I offer. Otherwise they will be overwhelmed by the other four financial planners we have on the air.
Here's the competitive situation for them: It's not the hundred agents and planners in our city they need to compete with, it's just the ones who already have a head start at building name recognition and trust with our audience.  Given the lay of the land on WOWO, they will need to go big, or go home.  I know it will work, if they follow my leading.
Lesson for today is you need to know who and where you are competing with in the physical reality like the nursing facility and also in the marketing/advertising reality like the financial planner.   Are you looking at both?
Contact me with your thoughts, comments and questions.