The summer update of Advertising with WOWO Radio continues today with a smack of reality.  When I first revealed the cost of advertising on WOWO in Fort Wayne back in February, I mentioned that there was some wiggle room.
That's changed a bit.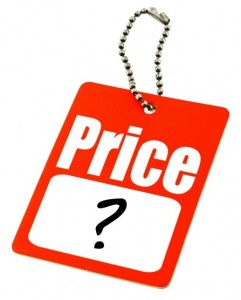 Advertising on WOWO with a full 60 second commercial during our most listened to hours, what we call primetime is $100 per minute.
That is the base price when we are about 85% sold out.  It doesn't matter who you are, or what type of organization you run, we price our advertising around this $100 a minute price tag.  Our prices are based on inventory.  If we are only 75% sold out, then I could sell you an advertising schedule at a lower cost per commercial.
In February that $100 price had some flexibility.  With some careful planning and long range thinking, I was able to put some advertising partners on WOWO for less than $100 a minute. Not so, right now.  For example last week, if you wanted to be on WOWO and you didn't reserve the time a few weeks ahead, you were out of luck unless you paid around $130 to $150 a minute.  Every available minute reserved for advertising on WOWO was bought.  We were sold out.  By paying above $100, we would figure out a way to bump someone else off and reschedule their ads for a future week, but we don't like to do that and rarely do.
Just the other day I was talking with an advertising partner about all of this and did some calculations.  They are currently spending  $500 a week for in a combination of 60 second and shorter 10 seconds ads.  They reserved their advertising schedule with me in February.  A brand new advertising partner who wants to air the same schedule starting in July would have to pay $775 a week.
There is a law of supply and demand in play here.  Every week we have people contacting me and others at WOWO who want to get on the air to advertise their business or event.  We also have businesses that advertise on WOWO continuously and have for years.  I know of a couple of advertisers that have been on WOWO since I started listening as a teenager 30+ years ago.
Why do they continue to advertise on WOWO? Because they are seeing a good return on their investment. This study says an average of $6 return for $1 spent is average for radio which beats the pants off just about any other advertising option.  My own experience over the past couple of years with WOWO is that the results with a well planned campaign are significantly higher compared to using other Fort Wayne radio stations I have worked for.
So bottom line is WOWO is in demand by the business community because advertising on WOWO works.  Even with the price at $100 a minute, we are producing results that matter for advertisers. With the largest adult audience of any Fort Wayne radio station and those listeners have money to spend and are spending it, using WOWO should be at the top of your list of advertising options.
More in the days to come, but go ahead and reach out to me now to start a conversation about all of this today.