We call it Word of Mouth. It's when one person tells another person about something or someone.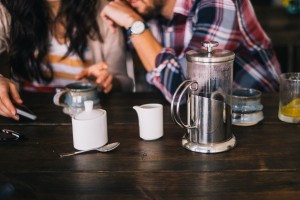 In 1986, when I made the move from talking on the radio as a disc jockey to creating radio advertising campaigns in Detroit, Word of Mouth was a common buzz word or phrase.
In the nearly 30 years since I entered the ad and marketing business, Word of Mouth has been called other things too but the basic concept is simple:
You tell me about a good experience that you had with a business and I take your word as a recommendation. When I need the services or products that is offered by that business you told me about, I go there because I trust you.
Word of Mouth is  Relationship Oriented Marketing. And that is why I am such an advocate of Relationship Oriented Marketing.
Several years ago, a friend of mine, Paul announced that he was no longer going to spend money on traditional advertising.  He had a really big customer base, with multiple stores and decades of experience and good will in the community.
Paul made this announcement at a Chamber of Commerce gathering and told everyone how he was going to build the next phase of his business with referral marketing techniques that would reward his current customers to do Word of Mouth marketing for him.  In theory it could have worked.  But within a couple of years, he was out of business.
Paul's original store is now a Subway sandwich shop.  The business that Paul was in under went an overhaul that made him obsolete.  At least his original business became obsolete.  Paul decided to adapt and change his business model.  What he also needed to do was find more customers, beyond the old loyal customer base that was disappearing.   But Paul was stubborn and didn't go back to advertising methods that has worked in the past.
We're going to talk more about this in the future, about how it is possible to use Word of Mouth in your advertising plan.  But tomorrow I'm going to give you a very simple explanation as to what your advertising should accomplish.