Back to my continuing series on advertising on WOWO radio in Fort Wayne, Indiana.
Today, I'm going to strip away the radio jargon and secret formulas that advertising sales reps and media buyers often use to create an effective or recommended radio advertising schedule.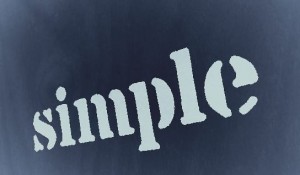 First the background. Radio stations and advertising agency media buyers usually have access to radio station rating information for their market.  In Fort Wayne, we have two companies that provide us with this data.  One is Nielsen Audio, which is the old Arbitron Radio ratings service that Nielsen purchased in 2013 for $1.26 Billion bucks.
The other company is Eastlan Ratings, which started surveying Fort Wayne a few years ago.
Each Spring and Fall, these two companies survey people living in Metro Fort Wayne about their radio listening and that information is then sold to stations and media buyers along with the software to make it possible to dig in and dissect the information.  You, as a business owner don't have this information.  But that's okay, because I'm going to introduce you to Common Sense Advertising Scheduling.
This method was the one I started using years ago when the radio station I worked for in Detroit didn't subscribe to the ratings services.  It is a very expensive investment and they didn't want to fork over the dollars.
The Common Sense Advertising Scheduling principle uses human behavior guidelines and relationship principles that are universal.
Most of us have predictable habits.  For example:  5 days a week, Dad works in an office from 8 to 5.  Mom also works about 25 hours each week and the three kids are in school most days.
Dad hops in the car, drives 25 minutes from home to work and about 40 minutes back in the afternoon.  He always listens to Fort Wayne's Morning News on WOWO during his commute because he will get all the latest updates on everything he needs to know along with a quick interview with a local newsmaker.
Mom also listens to WOWO in the morning but also visits WOWO.com to check on school delays.  She is a fan of Glenn Beck and tunes in to WOWO on 92.3 FM around the house or in the car.  When she is at the gym, she listens to Glenn via the TuneIn App on her phone which is also set to WOWO.
These are just two examples of thousands of folks who listen to WOWO every week.  The thing to remember about this, to apply to the Common Sense Advertising Scheduling principle is that we are creatures of habit.  We also have our own personal preferences.  Some people need a blast of country music to start their day, so they listen to K-105.  Or pop music is their favorite so WMEE is part of their radio listening habit.
With a news talk format, WOWO is very personality oriented.  Some people are big Rush Limbaugh fans and find a way to listen between noon and 3 every afternoon.  Others think he is a blow hard.  The same can be said for Glenn Beck between 9 and noon or Sean Hannity who is on WOWO between 6 and 9 pm.  Pat Miller, our local afternoon talk show host has his loyal fans and those who could care less.  Same with Charly Butcher, the Fort Wayne Morning News host/ringmaster.
Each of these programs are 3 hours long except Fort Wayne's Morning News which is 4 hours.
Each program has thousands of listeners every day.  Odds are the people who listen to Pat Miller on Monday afternoons, also listen Tuesday, Wednesday, Thursday and Friday afternoons too.  It's because of the relationship bond that is built between the radio personality and the listener that motivates the Mom, Dad, or whomever to tune in.  And it becomes a habit that is also created by the other habits of a persons life, such as work schedule etc.
So, with all of this background on human relationship principles and behavior, it is easy for me to create a Common Sense Advertising Schedule.
First we pick a program. There are 4 shows between 6am and 6pm, WOWO's Primetime that are 3 hours long.  Two shows air between 6pm and midnight.  We pick a 3 hour program that will feature your ads.
Here are the three options I usually present:
Ownership.  Once an hour your message is on WOWO.  15 times per week. Every hour a loyal listener to _____________ show will hear about your business.
Dominate. This is where you are going to be heard 2/3rd's of the time.  10 times per week out of 15 possible, you are going to be heard by the loyal listeners to the  _________ show on WOWO.
Presence.  I usually do not recommend this option by itself.  5 times a week your message is presented to loyal listeners of the _______________ show on WOWO. If I keep it limited to a 3 hour show, that still means you are missing 2/3 of the opportunities. Tomorrow, I'll show you how I can adjust this and still make an impact for your business if this is all you can afford.
Often I will expand these options too.  Let's say you want to reach the people who listen to two or more of the radio shows on WOWO.  We just duplicate this Common Sense Advertising Scheduling to a 2nd or 3rd program on WOWO.
Want more info? Contact me: