I've been meeting with a very wise person who last week signed the papers and handed me a check to kick off his advertising campaign on WOWO Radio.
Mike is an expert in his business.  And he is wise enough to listen and learn from others.
Mike and I met earlier this year and we've invested a few hours into getting to know each other and how we both operate.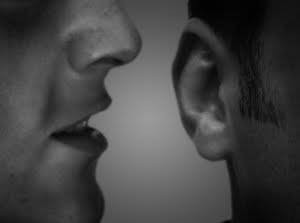 I met him when an advertising postcard arrived in my mailbox at home and I decided to see what other types of advertising his company does.
I also wanted to see how legit their company was.
It took about 4 visits for me to reach Mike.  He operates from a business office and part of his day is spent out of the office.
The first face to face meeting was simply to set up a meeting for a more in depth conversation.  We decided to check back in about 3 weeks.
3 weeks later I visited him and set the meeting.
When the big day arrived, I already knew some of his credentials and had done my homework, but I don't know much much Mike had checked me out.
I believed there was potential for Mike to become an advertising partner, but it was going to need to be a co-operative relationship, not one where I was trying to convince him to buy something he didn't want.
At the end of that first meeting, we had a game plan with a couple of half-baked ideas that needed to be fleshed out and we agreed to meet in a week with the intention of signing the paperwork to begin.
At the conclusion of that first big meeting, Mike told me I was different from others who had tried to sell him stuff.  He said it was because I didn't try and sell him stuff, but instead worked with him to see if we would be a good fit.
Ultimately, Mike was willing to try an advertising program on WOWO radio, if he believed it would pay off financially.  And that is what we both were trying to discover, together.  I only wanted to work with him if I believed we could meet his expectations, (and that his expectations would be reasonable).
Here's the bottom line.  Mike trusts me and I trust him.  That's why he handed me a check and told me he's looking forward to a long and profitable relationship for years to come.
Do you trust the people who are trying to sell you advertising?
More lessons from my story with Mike tomorrow.